First Time State College Home Buyer Mortgage Tips: Navigating the Home Buying Process
First Time State College Home Buyer Mortgage Tips
Buying a State College home is a big decision, and there are a lot of factors to consider. Getting a mortgage is one of the most critical.

A mortgage is a type of loan used to pay for the purchase of a home.

This article provides the knowledge you'll need to make the house-buying process as simple and stress-free as possible, whether you're a first-time home buyer or want to refinance.


The Inside Scoop on Down Payments

How much do I really need to save? What is a painless way to get started saving for one?
Saving for a down payment can be a significant hurdle for many homebuyers. While the ideal down payment is around 20% of the home's purchase price, options are available with lower percentages.

Shane Whitteker is the owner and chief broker at State College mortgage broker Principle Home Mortgage. According to Whitteker, how much you'll need for a down payment depends on several factors, primary among them which mortgage you choose.

"If you qualify for USDA rural housing or a VA loan you may be able to purchase a home for almost no money out of pocket," Whitteker says.

While low or no closing cost mortgages exist, Whitteker recommends preparing yourself for closing cost expenses.

"In a competitive market you will likely need to cover your own closing costs instead of asking the seller to pay them. This amount will vary by the state you are in but it is normal to plan for 3.5% to 5.0% of the purchase price as closing cost expenses. FHA and Conventional require a down payment and will have closing costs. FHA requires 3.5% down and conventional requires 3.0% down."

Aim to save as much as you can comfortably afford, considering your financial situation and the type of mortgage you aim for.

To start saving painlessly, set up an automatic transfer to a separate savings account each month, gradually building up your down payment fund.

"The most painless way to start saving is to get on a budget and plan ahead with spending," Whitteker advises.
Get a Handle on Your Credit Score

How can I get my score up? What are some low score mortgage options? Is there a way to get a home with bad credit?

A good credit score is crucial for securing favorable mortgage terms. Boost your score by paying bills on time, reducing credit card balances, and disputing errors on your credit report.

While higher credit scores open up more mortgage options and better interest rates, options are still available for those with lower scores.

If you have a low score, explore low-score mortgage options like Federal Housing Administration (FHA) loans: which are favored by those who are purchasing their first homes and those with lesser credit ratings, or The Department of Veterans Affairs (VA) loans: Veterans, active-duty personnel, and surviving spouses who qualify may apply for loans, which the VA backs.

You can also improve your chances by having a co-signer, someone with a good credit score who agrees to share the responsibility for the loan, or exploring other options for homebuyers with bad credit.


Mortgage Pre-approval

When should I get one? Are there different types of pre-approvals?
Get pre-approved for a mortgage before you start house hunting; this will give you a clear idea of your budget and make you a more competitive buyer.

Whitteker says it's a good idea to get a big head start on your pre-approval.

"I recommend starting this process 6 months out from buying a home," Whitteker says. "At least make sure your credit and debt-to-income ratio are in line to purchase a home."

Different types of pre-approvals exist, including basic pre-qualification and more comprehensive pre-approval. The fully underwritten pre-approval carries more weight as it involves a more detailed evaluation of your financial situation.

"A prequalification is not the same as a pre-approval," Whitteker notes. "A pre-approval is a more in depth analysis of your ability to qualify."

Speak to your local mortgage broker to understand the options and choose the one that suits your needs.


Going Looking for a Home

In today's housing market, how can I get the best home for me? How can I maximize my dollar?
In today's competitive State College housing market, finding a home requires careful planning. Establish your needs and give them priority. Work with a real estate agent familiar with the neighborhood market and your tastes.

Be prepared to act when you find the right home, but don't settle for something that doesn't meet your criteria.

Maximize your dollar by considering the location and long-term value. Consider factors beyond the purchase price and look for future appreciation potential.

Look for homes in State College needing cosmetic updates rather than major renovations, as they tend to be priced lower.


Making an Offer

What's the best strategy? When should I walk away? What can I ask for that will help me as a first-time home buyer?
Whitteker says to make sure your 'ducks are in a row' so to speak.

"The best strategy is to have enough money for down payment and closing costs and to be able to qualify for conventional financing," Whitteker says. "Conventional financing is the most likely to be accepted by a seller."
Know when to walk away if negotiations aren't in your favor or the home has significant issues.

As a first-time homebuyer, explore options for credits or incentives that can help ease your financial burden, but remember that in a competitive housing market such requests may hurt your chances of getting the house.

"You can structure an offer asking for assistance from the seller towards closing costs, but if you are competing for the home you will most likely not win the contract," Whitteker says.


Getting the Home Inspected

What if there are issues with the inspection? How much does this cost?

Before closing the purchase, a house inspection is necessary to find any potential problems. If there are issues, bargain price reductions or repairs with the seller.

The cost of an inspection varies based on the property's location, size, and complexity, typically ranging from a few hundred to a thousand dollars. Remember that uncovering major issues might prompt you to reconsider the purchase altogether.


Get the Home Appraised

What happens if the appraisal comes lower than the sale price? What if it's higher? How much does an appraisal typically cost?

The house appraisal determines the market value of the property. You could need to bargain with the seller or pay the difference in cash if the appraisal is less than the sale price.

It may be advantageous if the appraisal exceeds the sale price because you could get better financing terms.

The cost of an appraisal typically ranges from a few hundred to a thousand dollars, depending on the property's value and location.


Closing on Your Home
What happens during closing? Do I need extra money for closing?

Whitteker recommends building a down payment into your home buying plan.

"Closing costs are usually 3.5-5.0% of the price of the home," Whitteker says. "This is above and beyond your down payment. When planning, it is a good idea to plan for this cost ahead of time."

Closing is the final step in the home-buying process. It involves signing the necessary paperwork, paying closing costs, and transferring ownership.

Closing costs typically include fees for loan origination, title insurance, appraisal, and attorney services. Prepare for closing by reviewing all documents, ensuring you have the necessary funds, and understanding the terms of your mortgage.


Refinancing

When can I refinance? Why do homeowners refinance their mortgage?

Homeowners refinance their mortgages to take advantage of lower interest rates, reduce monthly payments, or shorten the loan term.

You can refinance when market conditions are favorable, and your credit score has improved. Refinancing may involve closing costs, so evaluate the potential savings versus the overall benefit before deciding.

Consult with a mortgage broker in State College to understand your refinancing options and determine if they align with your financial goals.


Renovation Mortgage

What is a renovation mortgage? How can it help first time homebuyers?
A renovation mortgage is a specialized loan that allows you to finance both the purchase of a home and the cost of renovations or repairs.

This choice is advantageous for first-time homeowners who discover a property with great potential but need some work. You can save money by incorporating the refurbishment costs into the mortgage.

Working with your local State College mortgage broker experienced in renovation mortgages is important to navigate the process smoothly.

"A renovation mortgage is used to renovate a property and also finance the purchase price of the property," Whitteker says. "You get one mortgage to achieve both objectives. There are two common types of renovation mortgages: The Fannie Mae Homestyle and the FHA 203K."

First time homebuyer? Whitteker says this may be a mortgage for you.

"In my opinion this is a good option to consider if you are a first-time homebuyer in State College for a couple of reasons," Whitteker says. "Number one, you will compete with less potential buyers when buying a home that needs renovations. Number two, you may be able to build a significant equity position when buying a home that needs to be renovated."


Conclusion

In conclusion, navigating the mortgage process can seem intimidating. Still, with the correct advice and information, you can decide what is in your best interests and realize your dream of becoming a State College homeowner.

Don't forget to budget for a down payment, raise your credit score, apply for a loan, search for a property strategically, and bargain skillfully. Additionally, conduct thorough inspections and appraisals, prepare for closing costs, and consider options like refinancing or renovation mortgages.

With these mortgage tips in mind, you'll be well-equipped to embark on your home-buying journey.
To learn more, contact the State College mortgage experts at Principle Home Mortgage today at (814) 308-0959.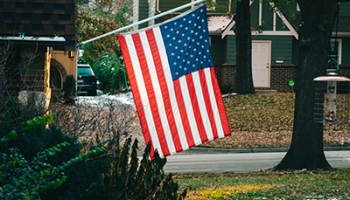 VA home loans in State College are one of the best ways to finance a home purchase. Available to eligible veterans and their spouses, these mortgages are backed by the Department of Veterans Affairs.
Read More »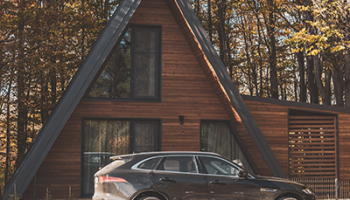 As a first time home buyer, you'll want to prepare for the process. Our first time home buyer guide is a great place to start!
Read More »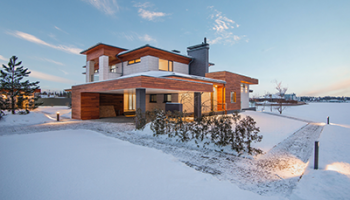 Navigating the home buying process - in State College or anywhere in Pennsylvania - can be complex. In this article we examine some 'inside tips' to help get you a great mortgage for the home you're dreaming of.
Read More »