A Look At State College VA Home Loans
A Look At State College VA Home Loans
VA Loans exclusively benefit veterans, offering advantages like waived down payments and avoided mortgage insurance—eligibility ties to military service, serving veterans, active-duty personnel, and eligible National Guard members.

The process involves lenient credit standards, detailed property appraisal, and tailored loan limits by county. Veterans can also refinance via the Interest Rate Reduction Refinance Loan (IRRRL) program.

VA Loans bolster housing prospects, provided one understands common approval hurdles, including credit history. Additionally, attention to mandatory VA funding fees is crucial.

These multifaceted benefits make VA Loans a cornerstone in facilitating veterans' journey towards homeownership and financial security.

Understanding VA Loans

Shane Whitteker is the owner and chief broker at Principle Home Mortgage, in State College, Pennsylvania. He works with VA loan applicants, helping them through each step of the way.
"A VA loan or mortgage is a mortgage that is insured by the VA," Whitteker says. "The bank or lender is offered a percentage of the loan amount as coverage in the case of default by the borrower. The VA sets the guidelines and risk factors for these types of mortgages. So, the VA does not actually lend the money, they insure against loss for the lender and set the parameters for the lender to follow underwriting the mortgage."

Veterans, active-duty military members, and qualifying members of the National Guard and Reserves are the only groups eligible for VA Loans. With the backing of the US Department of Veterans Affairs, these customized mortgage options successfully lower lender risk and open the door for borrower-friendly terms.

With VA loans, the government showcases its commitment to supporting those who've served by offering a unique pathway to homeownership. This personalized approach reflects the importance of VA Loans in acknowledging and appreciating the sacrifices made by individuals in military service.

Key Distinctions of VA Loans

When assessing mortgage options, VA loans stand out with remarkable advantages. VA loans stand apart from FHA and conventional loans due to their special qualities.
Whitteker notes a few key differences with VA loans versus conventional mortgages.

"The VA loan differs in a few key ways," Whitteker says. "The VA mortgage option allows for the seller to pay all closing costs for the buyer. Another interesting aspect is that the VA allows the seller to contribute up to 4% of the purchase price as assistance to the borrower outside of paying for closing costs. This means that the seller can contribute towards things like appliances, repairs, even help pay off debt so the borrower can qualify."

Additionally, VA loans stand out from the crowd due to the lack of required down payments and private mortgage insurance (PMI), which lessens financial obligations. This key feature paves the way for more accessible homeownership.

VA loans boast competitive interest rates and flexible qualification standards. This combination offers veterans a distinct edge in securing favorable loan terms, reinforcing their path to successful homeownership.

VA loans rise above the crowd, offering benefits that set them apart as a top-tier choice for veterans seeking to achieve their homeownership aspirations.

Eligibility for VA Loans

VA loans, designed exclusively for veterans, have specific eligibility criteria underlining your purpose and benefits.

Eligibility Parameters: To be eligible, you must fulfill minimum service criteria, tied to a specific amount of time spent in service, often serving 90 continuous days, or you are on active duty. Depending on the length of service, often six creditable years, members of the Reserve and National Guard may also qualify.

Certificate of Eligibility (COE): The COE is a vital step in the application process since it confirms a veteran's qualification for the loan. It may be received from the U.S. Department of Veterans Affairs and proves that the applicant satisfies the necessary service requirements.

Service History Documentation:You must provide documentation detailing your military service history to establish eligibility. This documentation serves as evidence of the requisite service period and type.

Surviving Spouses:In some cases, surviving spouses of veterans may be eligible for VA loans, provided certain conditions are met. These conditions often revolve around the circumstances of the veteran's service and passing.

Understanding these eligibility aspects is vital when considering a VA loan, as they determine who can benefit from this specialized mortgage option.

Approval Process Simplified

The VA loan approval process offers you a streamlined path to homeownership. Focusing on relaxed credit scores and debt-to-income ratio requirements eases financial barriers that often hinder conventional loans.

Moreover, the VA's comprehensive property appraisal ensures that the chosen home aligns with set standards of value and condition, safeguarding both the buyer and the lender.

Loan Limits and Benefits

VA home loans offer borrowers favorable terms and tailored loan limits that adapt to varying housing markets. These limits, determined by county, ensure that veterans can secure homes fitting their needs without sacrificing VA loan benefits.

Such flexibility empowers veterans to navigate diverse real estate landscapes while enjoying the perks that make VA loans a standout choice for achieving homeownership.

The VA follows the conforming loan limits which can be found here. https://www.fhfa.gov/DataTools/Downloads/Pages/Conforming-Loan-Limit.aspx

Refinancing Possibilities

The Interest Rate Reduction Refinance Loan (IRRRL) program offers a strategic option for refinancing existing VA loans. This initiative aims to lower interest rates, subsequently reducing monthly mortgage payments.

Capitalizing on favorable market conditions can optimize their financial positions and enhance their homeownership experiences. This program showcases the VA's commitment to supporting veterans throughout their homeownership journeys.

Transferability Clarified

VA loans, designed to serve veterans, typically need more transferability to non-veteran buyers. This ensures that the benefits stay within the veteran community, upholding the program's intent.

An exception arises if the potential buyer is eligible for VA benefits. In such cases, the loan's transferability allows a smooth transition while preserving the loan's favorable terms and conditions.
"Under limited circumstances you can allow someone to assume your existing VA mortgage," Whitteker says. "This person or persons would need to be able to qualify for a VA mortgage."

Reasons for Non-Approval

Potential hurdles in the VA loan approval process include insufficient income, unsatisfactory credit history, and failure to meet occupancy requirements. These factors often lead to application denial.

Lenders assess an applicant's financial capability and creditworthiness, making a stable income and a solid credit background imperative. Additionally, VA loans are intended for primary residences, and failure to meet this condition can impact approval.

Understanding and addressing these factors is essential for increasing the likelihood of a successful VA loan application.

Examining the Drawbacks

The advantageous VA loan program comes with considerations. A mandatory VA funding fee, required for most borrowers, offsets the loan's benefits. It's vital to factor this fee into your financial planning.

Additionally, VA loans are primarily intended for primary residences, limiting their applicability to investment properties or vacation homes. Understanding these limitations ensures informed decisions and maximizes the benefits of a VA loan.
Whitteker thinks the VA loan is one that veterans should definitely check out.

"In my opinion, the VA mortgage is the best deal financially for a veteran in most circumstances," Whitteker says. "If you have 20% down, you still should look at a VA loan option to compare the costs to a conventional loan option."

Avoiding Mistakes

To ensure your VA loan application's success, it's vital to identify common errors. Don't underestimate the significance of strong credit history or overlook accurate financial information.

You should understand that a robust credit history enhances your eligibility and loan terms. Providing precise financial data guarantees a thorough evaluation and raises the likelihood of a successful VA loan application.

Conclusion

In conclusion, you benefit from VA loans, tailored for you as a veteran or service member, with perks like zero down payments and competitive interest rates. Remember to grasp eligibility criteria intricately and the loan process as you weigh the opportunity. Informed decisions about homeownership stem from this essential understanding, ensuring a secure and advantageous investment for your future.
To get answers to all your VA loan questions, contact the State College VA home loan experts at Principle Home Mortgage at (814) 308-0959 today.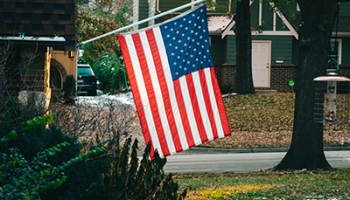 VA home loans in State College are one of the best ways to finance a home purchase. Available to eligible veterans and their spouses, these mortgages are backed by the Department of Veterans Affairs.
Read More »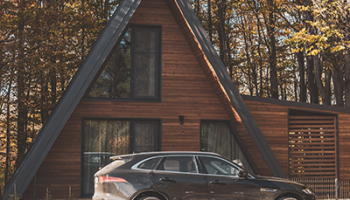 As a first time home buyer, you'll want to prepare for the process. Our first time home buyer guide is a great place to start!
Read More »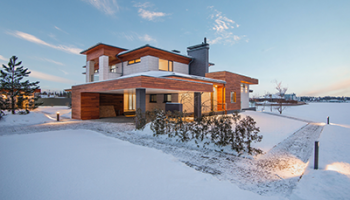 Navigating the home buying process - in State College or anywhere in Pennsylvania - can be complex. In this article we examine some 'inside tips' to help get you a great mortgage for the home you're dreaming of.
Read More »