State College First Time Homebuyer Guide
The Official State College First Time Homebuyer Guide
The mortgage process is a little more complicated than renting, but if you are willing to put in some time and effort, you can get the State College home of your dreams! 
Mortgage loans are long-term loans that enable people to purchase a property by borrowing a portion of the price from a financial institution. Mortgages are typically repaid over 15-30 years through monthly payments. 
 

Down Payment 

The down payment represents the cash you pay up-front to your lender for the purchase. The minimum down payment varies by lender but usually ranges from 3% to 20% of the total purchase price.


To save for a mortgage down payment, determine the amount needed, create a budget, open a separate savings account, automate savings, increase income, and use first-time homebuyer programs. Saving for a down payment can take time, but every dollar brings you closer to owning your home.

Shane Whitteker is the owner and chief broker at Principle Home Mortgage, a mortgage broker in State College, Pennsylvania.

"The required down payment is dependent upon the mortgage program," Whitteker explains. "The minimum down payment for conventional mortgage is 3%. The required down payment for FHA is 3.5%, USDA Rural Housing is 0%, and VA is 0% for down payment."

Credit Score 

A credit score is a three-digit number that can be used to predict the likelihood of repaying a loan. It is calculated from the information in your credit report, which includes your payment history and outstanding debt. A credit score of 580 is sufficient for mortgage financing, which you can improve by paying your bills on time, keeping credit card balances low, and not borrowing more than 80% of what you can afford.

According to Whitteker, your credit score can impact the mortgage types available to you.

"Required minimum credit score depends on the mortgage product. Conventional financing requires a minimum of a 620-credit score," Whitteker says. "FHA requires a minimum middle score of 580 to qualify for the minimum required down payment of 3.5%. Banks can set their own minimum credit scores; the agencies don't always have a minimum score. For example, FHA and VA don't have a minimum required score, but they do set credit history requirements that will typically exclude scores below 550." 
 


Mortgage Pre-Approval
A mortgage pre-approval comes in handy by proving that you have a lender willing to lend you the money and shows sellers that you are serious about purchasing a home. 
You can also ensure that you will not go over your head with a home that is over your budget by setting a maximum budget for the purchase price of your new home.

Also, if you request a higher loan amount than you can afford, make sure that your lender can match you with a lesser loan amount based on your credit score.

Whitteker encourages home buyers to use the pre-approval process to get an idea of exactly how much house you can comfortably afford.

"During the pre-approval process you need to review your budget and discuss your maximum comfort level with payment so you know what range of home you should make offers on," Whitteker says.



Realtors 

You can ask your lender about their preferred real estate agents or brokers.

"It is a good idea to ask your mortgage broker who they recommend as a real estate agent," Whitteker says. "It's also a good idea to look for online reviews and make sure you get an agent that is experienced."

If you are a first-time homebuyer, you may get a free home-buying education and pre-approval with a nonprofit housing counseling agency.

Mortgages Types 

There are numerous mortgage lending types and loan packages today, which include mortgages as a down payment, second mortgages, refinance, and lines of credit, to name a few. 
 


There are two types of conventional loans: fixed, and adjustable rate loans (ARMs). Each class comes with its own set of pros and cons. Conventional loans allow borrowers to build their home equity through monthly installment payments.

No matter which mortgage you decide on, Whitteker says it's good practice to start saving for closing costs and down payment as soon as possible.

"In general, you will need some money to buy a home," Whitteker says. "It is a good idea to start saving for a year or so before purchasing a home." 
 


Home Inspection 

You will need a home inspection to ensure that the condition of your home meets the lender's standards. Basement waterproofing, roof and siding inspections, crawlspaces, and foundation are part of a home inspection. The inspection must be completed at least two weeks before you sign your mortgage contract so that the realtor can market your home.

Whitteker says a home inspection should be done.

"I highly recommend getting a home inspection," Whitteker says. "If you get stuck with a home that has problems such as structural issues or possibly a mold issue, you could really be in a bad position. Once you know there is a problem in the home, you're required to disclose this issue in most states. Unloading a home with major issues is not easy and living in a home with a mold infestation or other safety issues is obviously problematic."


Mortgage Insurance
When considering mortgage financing, mortgage insurance is essential. The borrower makes a payment to an insurance company that insures the lender. The amount of the mortgage insurance can vary considerably, but it usually ends up being at least one percent of your mortgage loan. 
 


Closing Costs

The total amount you need to set aside for closing and closing costs vary by lender and also depends on which type of loan you are getting and your credit score. Different lenders may have additional costs involved in the closing. You can save on closing costs by comparing lenders and choosing the lender offering you the lowest interest rates.

"In Pennsylvania closing cost run between 4-4.5% of the purchase price," Whitteker notes. "I recommend that borrowers start to save money about a year out from purchasing a home. There are other alternatives like getting a gift from a relative or pulling money from a retirement account."



Common Mistakes 

Some of the most common mistakes that first-time home buyers make include the following: 


• Skipping pre-approval 

• Purchasing a home that is out of your budget 

• Not having a professional home inspection performed on your new home

• Not understanding the difference between closing costs and down payment. 
 


Refinancing 

Refinancing allows you to take out a new mortgage on your home with different terms and rates based on current market conditions. Refinancing can be helpful if interest rates are low compared to the amount you originally paid for your mortgage loan. It is recommended that you wait at least 6-12 months before refinancing.

Whitteker says today's interest rates make refinancing rare.

"In our current market we are likely to see rates at this level for a while to come. I don't see a lot of refinances being done for quite a while," Whitteker says. 



In conclusion, buying a home involves more than just signing on the dotted line. It's up to you to take care of everything else — from researching the process, interviewing professionals, and developing a budget that works within your current financial resources. To learn more, contact State College mortgage broker Principle Home Mortgage at (814) 308-0959.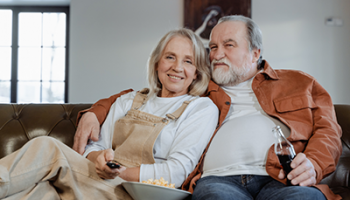 Let's explore the benefits of buying a home to age in place and provide valuable insights for those considering this important decision.
Read More »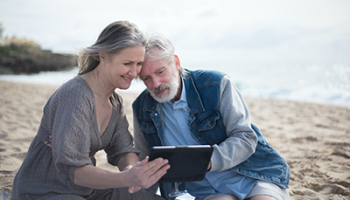 Reverse mortgages can be one way for seniors to get extra income to help fund their lifestyles. Here we present an introduction to reverse mortgages, ensuring you'll be an informed consumer whether you get your reverse mortgage in State College - or anywhere else in Pennsylvania.
Read More »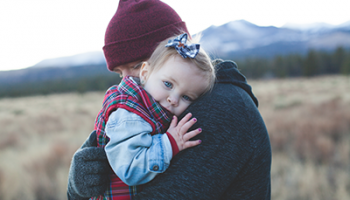 Getting informed is a great first step for anyone buying a home for the first time. Learn some basics of home buying with our State College first time homebuyer guide.
Read More »