State College Mortgage FAQ
There are many questions prospective homebuyers can have – it's most likely the largest financial decision you'll ever make. To get answers on a few common mortgage questions, we spoke with D. Shane Whitteker – owner and chief broker at Principle Home Mortgage in State College, Pennsylvania.
How Can I Avoid Being "House Poor"?

The easiest and best way to avoid being house-poor is to involve your local State College mortgage broker in your home buying plans. They will be able to formulate a plan that will help you achieve your objectives. You will need to carefully plan and analyze your finances so you can avoid being house-poor.

Ensure that you go for a house in State College that you can afford. Even though a home is an asset, straining yourself isn't always ideal. You need to be able to meet your other financial obligations with ease.

Your savings should remain intact when you decide to purchase a home. Savings ensure that you are always set for a rainy day, and you can still go on with your plans. They should not make up part of the payment plan for your new home. Bear in mind that circumstances can quickly force you out of earning an income – find a home you're able to comfortably afford.

It is also essential to understand all the costs that come with homeownership. This knowledge - and the involvement of a great State College mortgage broker - will prevent you from being surprised when property taxes and other charges are added up. It would be best if you had a clear picture of your future expenses to come up with a workable plan for yourself.

What are the pitfalls of buying the cheapest house available?

Ideally, the cheapest house should be a considerable bargain; unfortunately, that isn't usually the case most of the time. The most affordable home available can come with its share of problems. There could be various issues with the house that are causing its price to be depressed.
According to Whitteker, if the home turns out to be a fixer upper, there are mortgage options available.
"Typically, the cheapest house available is either in disrepair or has some problem with location or possibly zoning. If the home is in disrepair, that will be obvious and you have options to secure a renovation mortgage, or if you have the money you can finance the renovations yourself," Whitteker explains.
You might end up incurring additional costs in repairing the house which you could have used to get a more expensive, better-appointed home. If you're not careful you may end up wasting both time and money. The cheapest option isn't always the best decision.

It would be best to do due diligence by thoroughly checking the home out to prevent yourself from making a bad financial decision. This is another area where enlisting the help of a State College mortgage broker would be beneficial.

Are you familiar with the State College neighborhood? The house might be on a very busy street or in an area with mainly commercial buildings. These and other areas that are less popular may result in a lower home price. You will need to do due diligence to ensure all is well with the location.
"This is rare, but sometimes there is a zoning change that makes a property undesirable," Whitteker says. "A real estate agent should be able to help with this but you really should do your own research. More than likely if the home is not in disrepair you are dealing with some form of location obsolescence. Maybe there is a gas station across the street or an industrial location close by. Maybe the dump or sewage plant is just down the street. The cheapest home isn't always a bad option but you should really do your research in a situation like this so you are not stuck in a home you don't want and will have a hard time selling."

What mortgage-related moves could a homeowner have benefitted from financially in the first half of this year? Looking forward to the next half, what opportunities will there be?

Mortgage rates were low at the beginning of the year, with a lot of backing from the government. Homeowners would have saved a lot if they had taken advantage of these rates.

Provided the economy continues to be affected by the pandemic, low rates will likely continue. This is an ideal time for any potential State College homeowner to get a mortgage.

How can I avoid homebuyer regret? Particularly as a first-time homebuyer in the current market.

Buying a house for the first time can be overwhelming, especially in the current market. To avoid regret, you need to plan to prevent costly mistakes. Take time to evaluate your financial capability, and speak with a qualified mortgage broker.

Careful evaluation will ensure that you don't strain yourself financially and can still lead a comfortable life. Among other steps to determine how much home you can afford, your mortgage broker will check your credit score so that the mortgage process will be a smooth one.

Come up with a list of your preference and needs since this will help you narrow down the type of house you want. This will also act as a checklist in ensuring the house has the features you want.

Your State College mortgage broker's expertise will come in handy to ensure you don't get a bad deal. Your broker will advise you on the best deals and help you get a realtor who will help you find a house that is within your budget. You will also have an easier time dealing with the paperwork involved.

Why does it rarely make sense for a homeowner to go with a 15-year mortgage?

Most people see a 15-year mortgage plan as a way of straining yourself financially. Even though you will save tens of thousands of dollars, the monthly payment is on the higher side. It will be like you're being forced to save.
"The fifteen-year payment being higher is a factor that discourages many homeowners from taking a mortgage with this term. This can also be a factor in your approval level - the debt-to-income ratio is higher with a 15-year mortgage which may cause a borrower to qualify for a lower purchase price," Whitteker says.
Whitteker says he sees it most often when a homeowner is refinancing.
"In my experience it is more common to see a person take a 15-year mortgage when refinancing," Whitteker says. "In this case the balance is lower than when the home was purchased and the homeowner is likely in a more financially stable position."

A 15-year mortgage is also not affordable to most potential home buyers. The higher payment limits the buyer. It also can affect home choice, potentially forcing you to settle for a cheaper house so that you can afford it.

All the buyer's financial obligations are affected; you will not be able to save as before. This means that you'll potentially have less money going to your savings or retirement. This financial strain can cause financial hardship.

Owning a home is a big decision and a considerable investment. It would help if you went for something that is in line with your preferences. A 15-year plan will be fast to pay off, but what about the choice's financial limitations? This is why the 15-year plan rarely makes sense. There is no sense in straining yourself.
To learn more about getting a mortgage in State College, contact Principle Home Mortgage – State College's mortgage brokers. You can call them at (814) 308-0959.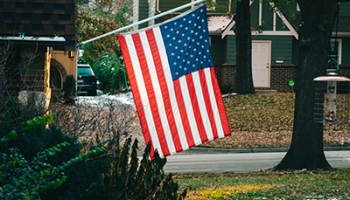 VA home loans in State College are one of the best ways to finance a home purchase. Available to eligible veterans and their spouses, these mortgages are backed by the Department of Veterans Affairs.
Read More »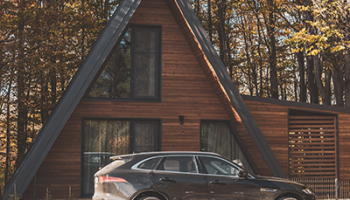 As a first time home buyer, you'll want to prepare for the process. Our first time home buyer guide is a great place to start!
Read More »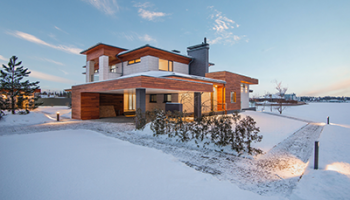 Navigating the home buying process - in State College or anywhere in Pennsylvania - can be complex. In this article we examine some 'inside tips' to help get you a great mortgage for the home you're dreaming of.
Read More »