State College Mortgage FAQ
State College Home Mortgage FAQ
Buying a home is often the largest purchase a person will make in their lifetime. Our State College home mortgage FAQ is intended to help you through some of the most commonly asked mortgage questions. Remember, your best resource for any mortgage questions is always your local mortgage broker.
I don't have much saved for a down payment. What are my mortgage options?
It's possible to get a mortgage even if you do not have much for the down payment. First, you have the option of looking for down payment assistance programs that will help you secure finances.

D. Shane Whitteker is the owner and chief broker at State College mortgage company Principle Home Mortgage. He recommends prospective buyers looking for a low down payment mortgage look into USDA and VA mortgage loans.

"There are a number of options for low or no down payment mortgages. The top two in my opinion are USDA Rural Housing Guaranteed and VA home loans. These two options have the ability to qualify for 100% loan to value, with no down payment," Whitteker says.
Whitteker also recommends looking at an FHA loan for its low down payment requirement.
"FHA also has some options for limited to no down payment. Some banks offer a form of a grant towards the required 3.5% required minimum investment (down payment) for FHA. These mortgages come with a higher comparative interest rate than an FHA mortgage with 3.5% down payment made by the borrower. Keep in mind all of these mortgages still have closing costs associated. It is possible to structure the deal so you have no money out of pocket but this would require the seller to pay your closing costs."

• FHA Loans - A low or average credit rating.
• FHA 203K- Caters for the renovation loans that come with a low down payment.
• USDA Loans- Has zero down payment for homeowners from remote areas.

Why is it better to go with a local mortgage broker?
Working with a local mortgage broker comes with many benefits. First, the broker can help you gain access to the lowest rates in the market. This is because brokers work with multiple lenders who offer favorable wholesale rates.

Also, brokers have several lending options since they work with many lenders in the market, making it easier for you to get the appropriate loan that suits your needs. You'll have fewer hassles and spend less time looking for the best mortgage.

Lastly, working with brokers also enables you to close the deal as soon as possible. You'll enjoy faster closing than banks and other lenders.

How can I avoid buying more home than I can manage?
Managing your home is more than meets the eye. It would be best to avoid buying a home that you cannot handle due to additional expenses. Investigate your total potential monthly bills before investing in the home.

You can also work with a seller agent to help you negotiate the best price in the market. Additionally, you need to avoid getting influenced by emotions when buying a house. You might be excited about it today, but it may turn out to be a frustrating journey. Therefore, avoid the obvious mistakes that can pose a challenging task when managing your home.

Can I get a lower mortgage interest rate by improving my credit score? What's the #1 thing I can do to improve my credit score?
Lenders offer lower interest rates if you have a good credit score. The first thing you need is to go through your credit reports to see your credit score. In case you have a poor credit history, you'll need to improve it before applying for the mortgage.

What's the biggest mistake first time home buyers make?
• Homebuyers' first mistake is checking out a home before they apply for a loan. It's crucial to get a written preapproval before looking for the house.
• Going for a more expensive house than what the homeowner can afford is also another big mistake. It makes you risk foreclosure of your home due to the financial fix.
• When a homeowner moves too fast during the mortgage application, they may not be able to set aside enough money for a down payment and closing costs.
• Not taking credit seriously also affects homeowners when planning to take a mortgage. Poor credit can prevent you from getting the loan, especially for first-time homeowners.

What's the biggest mistake you can make when refinancing a mortgage?
Avoid refinancing too often. You may want to clear your loan earlier to avoid paying high-interest rates, but the downside of this is that you will pay closing costs. It is important to make sure you will save enough on your payment to compensate for incurring closing costs.
Whitteker warns against making the mistake of disrupting your debt to income ratio prior to completing the refinancing.

"In general, I would say the biggest mistake is taking on debt prior to completing the refinance. A new truck can put you over the debt to income ratio requirement," Whitteker says. "If you refinance first and then take on the new vehicle debt you won't run into the specific issue of having a debt to income problem from the new debt in relation to qualifying for the mortgage. Another big issue is having work in process on your home when applying for a mortgage. This is a big no, no. The work has to be completed before the mortgage can closed."

How can I avoid having my mortgage rate change before I buy my new home?
• Avoid making bigger purchases like buying a car, recreational vehicles, or anything costly.
• Ensure you don't open or close an existing credit card. This also applies to taking out personal loans.
• Keep your job to help you create a healthy employment history that will motivate your lenders to approve your mortgage.

Are all mortgages the same? How can I navigate all the options?
Mortgages aren't the same. That's why it's important to know every type of loan. You need to understand the monthly repayment, overall costs, and all risks associated. The three loan components are loan type, loan term, and interest rate.

The loan term is how long you're expected to pay back the loan, while the interest type comes with fixed and adjustable rates. Lastly is the loan type. There are various types of loans based on the total amount you want, the amount needed for a down payment, and interest rates.

Is it ok to ask my local mortgage broker questions about the process?
Before commencing with your mortgage application, you need to ask your mortgage broker some questions to understand how the entire process works. Getting clarification of all your concerns with the help you navigate through easily. Here are some of the things to inquire from your mortgage broker.

• The best type of loan suitable for you.
• How much home to I qualify for?
• The breakdown of various loan down payments.
To learn more about any questions you may have about the mortgage process, contact the State College mortgage experts at Principle Home Mortgage at (814) 308-0959.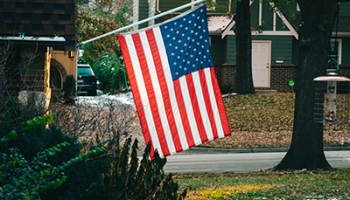 VA home loans in State College are one of the best ways to finance a home purchase. Available to eligible veterans and their spouses, these mortgages are backed by the Department of Veterans Affairs.
Read More »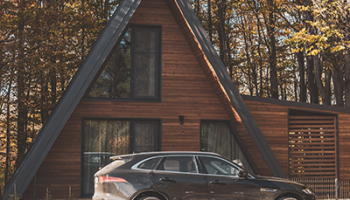 As a first time home buyer, you'll want to prepare for the process. Our first time home buyer guide is a great place to start!
Read More »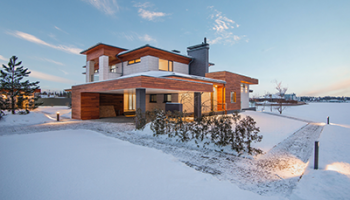 Navigating the home buying process - in State College or anywhere in Pennsylvania - can be complex. In this article we examine some 'inside tips' to help get you a great mortgage for the home you're dreaming of.
Read More »