Why Should I Contact A Mortgage Broker?
Why Should I Contact A Mortgage Broker?
Buying a home can be a stressful and tedious process. Even if you find the perfect home with all the upgrades on your wish list, you still have to fund your purchase. Choosing the right lender is a crucial step in the home buying process. Mortgages can last anywhere from 15 to 30 years, so it is a commitment not to be taken lightly. Luckily, there is a vast array of options available to prospective home buyers.
Whether you're in State College – or anywhere else in Pennsylvania, one of the most popular options is to seek the help of a licensed, local mortgage broker. Mortgage brokers can offer flexibility, convenience, and more affordable options for many buyers. This often makes mortgage brokers a more attractive option than traditional banks. But what exactly is a mortgage broker? How can a mortgage broker help you? What should you know before you buy?


What Is A Mortgage Broker and What Does a Mortgage Broker Do?

A mortgage broker is a licensed professional who applies for a home loan on your behalf. Mortgage brokers source possible loans from various banks and lenders to find you the most competitive rates and terms that meet your financial situation. Often, a mortgage broker does much of the legwork required to complete the home loan process.
From submitting documents to gathering additional information, an experienced mortgage broker can complete a home loan efficiently in a more streamlined underwriting process.
D. Shane Whitteker is the owner and chief broker at State College mortgage company Principle Home Mortgage.
"A mortgage broker contracts with wholesale lenders and acts as the retail facilitator of a mortgage. Mortgage brokers have access to multiple lenders which allows them to find the right mortgage for the specific borrower's situation," Whitteker says. "Different banks have different rules and it is important to have access to multiple lenders in case the lender you are dealing with can't get the mortgage to the closing table. In general mortgage brokers will typically provide better service and better rates than a retail or local bank."
Work odd hours? Whitteker notes another benefit of retaining the services of a local mortgage broker.
"Mortgage brokers are typically also more available during non-working hours."


When Should You Use a Mortgage Broker? Is a Mortgage Broker Right for My Situation?

A mortgage broker is a useful asset when you are hoping to compare terms, rates, and even lending fees when shopping for a home loan. You should consider a mortgage broker if you want to view all of the options available to you when shopping for a home. The right mortgage can make a significant difference (sometimes hundreds of dollars a month) in mortgage payments or even how much house you are approved for.


What Are the Benefits of a Mortgage Broker Instead of a Bank?

While the bank is restricted to only the rates and products offered by their institution, mortgage brokers are not. Instead, a mortgage broker can "shop" the market for you. This means that a broker is in a unique position to compare various offers, terms, and fees to find you the best mortgage for your situation. This can save you hours of the hassle from applying to various lending institutions. Furthermore, it can save hours worth of communications with various banks.


How Do I Choose a Mortgage Broker?

Typically, the best way to choose a mortgage broker is through referrals from friends, family or even your real estate agent. However, be cautious when asking for a referral. Make sure the person who refers you has actually worked with the broker before and is not simply referring their friend or relative. Be sure to ask your broker questions about their application process, style of communication, and their average timeline from application to close on a loan.
Whitteker recommends checking out what other people are saying about your broker.

"You typically will start with your local market to see if you have someone locally that will fit your needs," Whitteker says. "It is good to look for customer reviews and find out how much experience the person you are dealing with has. Google is a good way to find this information."


Can A Mortgage Broker Help With Bad Credit?

While a mortgage broker cannot change your credit score, they may be able to offer more flexibility to those suffering from less than perfect credit than a traditional bank can. Brick and mortar banks typically have a certain tolerance for risk that they cannot surpass. A borrower with an unhealthy credit score may pose more risk than a bank may be able to take on. Mortgage brokers are not tied to any type of risk tolerance, instead, they serve as the borrower's advocate. Therefore, a mortgage broker usually has access to more lending programs that are suited to borrowers with less than perfect credit. For example, a mortgage broker may be able to compare various FHA or USDA loan offerings to help you achieve homeownership even with a lower credit score in hand.


What Should I Ask My Mortgage Broker?

While utilizing a mortgage broker is often a smart option, it does not mean that you should go without asking your broker questions. A home loan is a long term, serious financial commitment, and you need to know what you are signing up for. Key questions to ask your mortgage broker can include:
• What are the lending fees associated with my loan? Be wary of hidden inflated fees.
• What is the down payment required? If you have the flexibility, compare what your monthly mortgage payment would be with different down payment amounts.
• Is there a prepayment penalty if I pay my loan off early? In the future, you may be able to pay off your mortgage early. Is this allowed?
• What is the annual percentage rate and is this a fixed rate? Adjustable-rate loans are suitable for some borrowers. However, adjustable rates carry risks associated with the market. Make sure your lender knows whether or not you are willing to take on an adjustable-rate loan.

Choosing the right mortgage broker can be just as important as choosing the right real estate agent or even house. Use these tips to ensure a successful lending process for your new dream home. To learn more about getting a great mortgage in State College, contact the mortgage experts at Principle Home Mortgage at (814) 308-0959.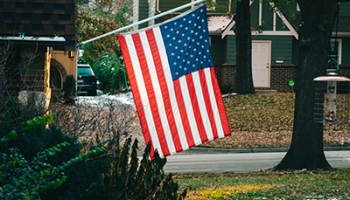 VA home loans in State College are one of the best ways to finance a home purchase. Available to eligible veterans and their spouses, these mortgages are backed by the Department of Veterans Affairs.
Read More »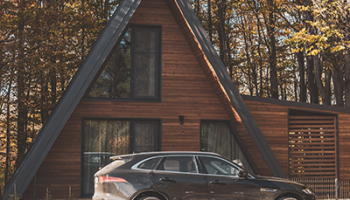 As a first time home buyer, you'll want to prepare for the process. Our first time home buyer guide is a great place to start!
Read More »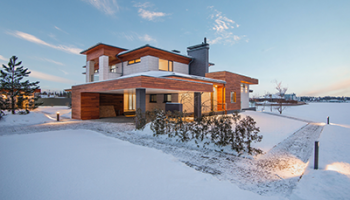 Navigating the home buying process - in State College or anywhere in Pennsylvania - can be complex. In this article we examine some 'inside tips' to help get you a great mortgage for the home you're dreaming of.
Read More »