What Types Of Mortgages Are Available To Me?
What Type Of Mortgages Are Available To Me From State College Mortgage Brokers?  
The mortgage industry is constantly changing, exploring new ideas and products. Decades ago, some people had to save for years to purchase a home. However, those days are long gone! Lenders are always looking for new ways to make it easier and more affordable for people like you and me. That said, different types of mortgages exist, enabling you to find the type that best suits your situation.
To get a handle on some of the different mortgage types available to State College home buyers, we discussed the options with State College mortgage broker D. Shane Whitteker. Shane is the owner and chief broker at Principle Home Mortgage in State College, PA.

FHA loans

Before the U.S. Federal Housing Administration (FHA) was created in 1934, no federal agency offered mortgages to low-income individuals. This meant that many citizens could not qualify for traditional loans because they did not have enough cash to make a down payment or a significant income to support repayments over the long term.

With that in mind, the FHA essentially was designed to assist with financing for people without much money to put towards a down payment or closing costs. With this agency, you can qualify for a home loan with a down payment of 3.5 percent and require less income verification. This makes it an appealing option for first-time home buyers and people looking to refinance their current mortgage or relocate.
According to Whitteker, this home loan option offers many benefits.
"The FHA loan is an easier mortgage option to qualify for than a conventional mortgage loan. The benefits are lower allowable credit score, lower down payment on average, higher allowable debt to income ratio, and a higher amount of allowable seller assistance towards closing costs," Whitteker says.
"What all of this means is you are more likely to qualify for FHA than a conventional mortgage especially under less-than-ideal circumstances."

VA loans

As the name suggests, the mission of the U.S. Department of Veterans Affairs (VA) is to provide benefits to servicemen and women. However, this agency also insures loans for home purchases. The loans are intended for veterans and their spouses, though it's best to speak with your local mortgage broker for specific details and restrictions associated with VA home loans.

The VA uses underwriting guidelines concerning what can be included in this type of loan. You can purchase a home loan with no down payment and no mortgage insurance – a sizable advantage over other types of home mortgage loans.
Who is eligible to apply for a VA home loan?
"You must be a veteran that qualifies under the VA qualification rules or a surviving spouse of a veteran killed during active duty or that passes from injuries related to active duty at a later date," Whitteker explains.
Are there any drawbacks to getting a VA home loan?
"I don't see any actual drawbacks when using VA financing. The rates are usually lower than conventional when considering the same credit score," Whitteker says. "You can get a VA loan with no down payment. With a VA loan the seller is allowed to cover all closing costs for the borrower. There is no monthly mortgage insurance associated with VA financing. You will be required to pay a VA funding fee depending on your loan to value. If you have any VA disability listed, you are exempt from paying the VA funding fee."

Conventional Home Loans

Conventional home loans are made available by banks and other traditional financial institutions. These loans are in line with the standards of Fannie Mae and Freddie Mac, who guarantee them and purchase the mortgages later. The loans are conventional in that they are not insured or subsidized by the U.S. government, due to the lack of government backing these types of loans are typically more restrictive for qualification requirements.
Borrowers must also pass various underwriting qualifications, determined by their credit score and ability to repay over time. You can receive a home loan with less than a 20 percent down payment, but you must have good credit and excellent income.
Whitteker notes that conventional mortgages are often preferred by home sellers – particularly in competitive home buying markets.
"Conventional mortgages are in general more accepted by sellers especially in a seller's market," Whitteker says.
Why do home sellers prefer home buyers who have secured a conventional home loan? Whitteker says it comes down to inspection and perception.
"Conventional mortgages are more attractive to sellers due to two factors. Factor one is that a conventional loan is less strict about property condition. Factor two is simply ignorance about other mortgage products. People in general are not educated on other agency products and tend to operate from stigmas created decades ago in reference to FHA, USDA, and VA financing options."
Who should apply for a conventional home loan?
"Conventional mortgage loan options tend to be more attractive for clients with lower debt ratios, higher down payments, and higher credit scores," Whitteker says.

Jumbo Mortgages
According to Whitteker, if you're in need of a home mortgage that is much more than typical, a jumbo mortgage may be right for you.
"A jumbo mortgage is definitely worth considering if you need a loan amount that exceeds the conforming maximum loan limit. These mortgages tend to come with higher interest rates and usually require a higher percentage of a down payment," Whitteker explains.
If a jumbo mortgage isn't right for you, Whitteker says you may be able to break your home purchase into two.
"Another option sometimes is doing a first and second mortgage at the same time," Whitteker explains. "The first mortgage would typically be done at the conforming loan limit to achieve the better rate of a conventional conforming loan. The second mortgage would be used to bridge the gap between the first mortgage and the purchase price."

Construction loan

This is a type of home loan that is intended for development projects.

The loans are made to finance the start-up costs of your new project and may be offered with as little as a zero percent down payment and no requirement for collateral aside from the land you are working on.

As the SBA states, construction loans are intended for those who plan to build homes for sale or rent and want to use the land as collateral. These loans can help you avoid obtaining significant cash or credit from a private lender to fund your project.

USDA loans

Whitteker says USDA loans are intended to help people in rural areas with their home purchases.
"The USDA Rural Housing mortgage loan is available to any citizen or non-citizen within the allowable categories of legal residence within the United States. There are geographical restrictions but these loans are available to people purchasing a primary residence and have nothing to do with farms," Whitteker says.
USDA mortgages have lower interest rates, and you will not have to provide a down payment. The credit score required by most lenders is 640, and the ratio between debt and income is at least 41%. To qualify to buy a home using USDA mortgages, you must meet the specific income limits, and the house should be in a USDA-eligible area.

Adjustable rate mortgage
When should I consider an adjustable rate mortgage?
"Adjustable rate mortgages may make sense for someone that is going to be in the home for a short term of 5 years or less," Whitteker says. "If you are going to live there longer, I think in general fixed rate financing makes more sense.
According to Whitteker, for most, this is not a viable option.
"Generally speaking, the reduction in interest rate for an adjustable rate mortgage is not significant enough for the added risk when staying in a home for the long term."

Reverse Mortgages

These are a type of mortgage offered by some lenders that can be used to access the equity in your home to provide a regular stream of cash. The reverse mortgage is designed to allow the home owner to live in the property without making a mortgage payment. The homeowner is trading off their current equity and future equity for interest cost. The advantage here is being able to pull the equity in the form of cash or simply refinancing from a forward mortgage to a reverse mortgage to cover existing mortgage cost without having to make future monthly payments.

You may receive a reverse mortgage without paying upfront fees or closing costs out of pocket. These costs are typically financed into the loan amount. The loan is not paid back until you leave your home

Conclusion

Mortgage options vary greatly, and understanding the details can help you make the best decision for your current situation. Researching the various options and getting information from a local mortgage broker can ensure that you find the right mortgage. With a good selection of available State College mortgage brokers, it is possible to find the right mortgage despite your budget or unique financial needs.
To learn more, contact State College mortgage broker Principle Home Mortgage at (814) 308-0959.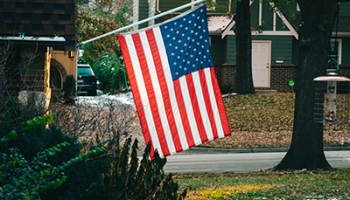 VA home loans in State College are one of the best ways to finance a home purchase. Available to eligible veterans and their spouses, these mortgages are backed by the Department of Veterans Affairs.
Read More »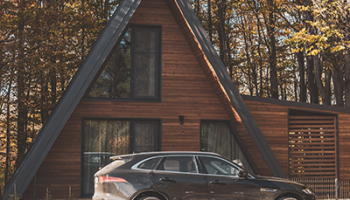 As a first time home buyer, you'll want to prepare for the process. Our first time home buyer guide is a great place to start!
Read More »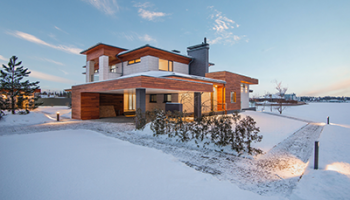 Navigating the home buying process - in State College or anywhere in Pennsylvania - can be complex. In this article we examine some 'inside tips' to help get you a great mortgage for the home you're dreaming of.
Read More »