USDA Loan FAQ
Ultimate USDA Home Loan FAQ
Millions of Americans begin the journey to homeownership every year. It can be a challenging process, and the first step is often the hardest.

That first step is finding the funding that's needed to buy your new home. If you're at this stage, you know how many options there are. It can be overwhelming to try to choose the finance option that's best for you when there are so many lenders.

One financial option you may not have fully explored is a USDA Rural Housing loan. Many people don't believe it's an option for them, due to misconceptions about what a USDA loan is and who it's for.

With that in mind, we recently discussed USDA Rural Housing home mortgages with State College mortgage broker D. Shane Whitteker. He is the owner and chief broker at Principle Home Mortgage, in State College Pennsylvania.

What Is A USDA loan?

A USDA Rural Housing loan is part of the Section 502 Guaranteed Loan Program. This single-family housing program helps low-income and moderate-income households secure appropriate housing.

This program is primarily aimed at individuals living in rural areas. Approved applicants will receive 100% financing to buy, renovate, or build a home in a rural area.

USDA loans have been helping put people in affordable homes since 1991.

Who Is the Ideal Candidate for A USDA Loan?
"This loan best fits moderate income earners mainly in the middle-class income bracket or slightly below," Whitteker says. "This loan is also geographically limited, so the location you plan to purchase in will have an impact on qualification."
There are some requirements you need to meet to qualify for a USDA loan.
You'll need to prove that you're income-eligible for the program. To determine this, you'll provide information about your location, income, and household.




You must agree that the property will be your primary residence.




The property must be in an area that's eligible for the program. You can find this information by entering your current state and city on the

USDA

site.
You must be a U.S. citizen, U.S. non-citizen national, or a qualified alien.



Do I Have To Be A Farmer To Get A USDA Rural Housing Loan?
No, you don't need to be a farmer to qualify for a USDA Rural Housing loan. While there are loans specifically for farmers, this isn't one of them. The misconception about this most likely began because this loan is for rural areas.

Whitteker explains that the loan is not at all for generating income.
"This loan type has nothing to do with farming," Whitteker says. "This loan is designed to be used for residential purposes and does not allow for commercial use."

Why Was The USDA Rural Housing Loan Created?

USDA Rural Housing loans were created to help make homeownership an attainable goal for those in rural areas. Without USDA Rural Housing loans, many low- and middle-income families wouldn't be able to live in these areas.

USDA Rural Housing loans have another goal as well, improving the quality of life in rural America. By providing affordable housing, they allow more people to move to the area. This in turn creates a better local economy, allowing the area to attract more businesses.

USDA Rural Housing loans have played a critical role in helping rural towns and cities find prosperity.

What Is the Downside of A USDA Rural Housing Loan?

USDA Rural Housing loans come with strict requirements and regulations. Before you apply for the loan, you should be aware that:
The property can't be used to generate income. This means you can't use the home as an investment property for its main use or use the property for exclusively commercial purposes.


The property can't be a working farm. In some cases, it may contain equipment such as silos or barns, as long as they aren't in use for commercial purposes.




The area the property is in must not have a population of over 35,000.




You must be able to prove that you can't reasonably afford another type of loan.



Why Might I Get Rejected For A USDA Loan?

Whitteker says your credit history, as well as your income level could be causes for not getting approved.
"If your credit history is not that good, especially recently, this can be an issue. If your credit score is under 680, you will need to have a 12 month rental history with no late payments," Whitteker says. "You might make too much money to qualify, as the USDA sets income limits based on county and sometimes city. You also have to include anyone else that will reside in the household in the maximum income calculation - even if this person is not going to be listed as a qualifying borrower on the mortgage."
Here are a few common reasons you might be rejected for a USDA loan:
You make too much money for the area, you have too much debt, or your income can't be verified.
You change jobs, or lose your job, during the application process. You're required to show proof of income and that income must not exceed the amount set for your area.




Your credit score dropped during the application process. This could be because a bill was sent to collections, or because you opened new lines of credit.




Your income-to-debt ratio changed during the application process. You should avoid charging a lot of money to credit cards, taking a personal loan, or buying a car during the process.




The property you want to purchase, renovate, or build doesn't fit the USDA requirements.



What Can I Buy With A USDA Loan?

A USDA loan can be used to:
Buy residential property that will be your permanent address. This structure can be modular, attached, detached, manufactured, or a condo. Keep in mind that there are restrictions for manufactured double wide homes. Singlewide manufactured homes are not allowed.




Pay for repairs and renovations on an existing property.




Pay for site costs such as grading, creating a driveway, or installing fences. This is limited to certain lenders and loan programs.



Can I Refinance My Conventional Loan As A USDA Loan?

No, you can't refinance a conventional mortgage with a USDA Rural Housing loan. However, you can refinance an existing USDA Rural Housing loan with another.


Are There Restrictions Regarding What I Can Do with My Home If I Get A USDA Loan?
There are some restrictions involved with receiving a USDA loan. You'll receive more information if you're approved, but here are the top three restrictions.
You can't use the property exclusively to generate income. You must live in the property as your primary residence.




The property can't be used as a second home at the time of purchase. If this happens later on during your ownership you are typically not violating USDA guidelines.
You can't allow anyone outside of your immediate family to live on the property at the time of initial occupancy unless they are included in the maximum income calculation for USDA.



Is It Hard To Get Approved For A USDA Loan?

In some ways it is easier to be approved for a USDA loan than some other loans. This is because it doesn't require a down payment or a high credit score. In general, the process will take 30 to 60 days.

Are There USDA Loan Limits?

There are maximum loan limits set the by USDA and they vary by county and sometimes city. Your income level and debt ratio will also affect the maximum amount that a specific borrower will qualify for.

If you're looking to buy a home, a USDA loan could be exactly what you're looking for. Contact the State College USDA mortgage loan experts at Principle Home Mortgage by calling (814) 308-0959.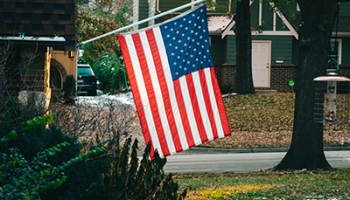 VA home loans in State College are one of the best ways to finance a home purchase. Available to eligible veterans and their spouses, these mortgages are backed by the Department of Veterans Affairs.
Read More »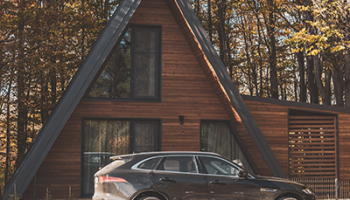 As a first time home buyer, you'll want to prepare for the process. Our first time home buyer guide is a great place to start!
Read More »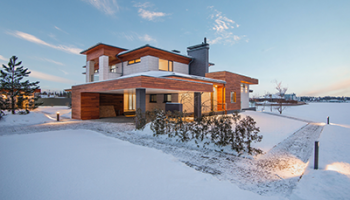 Navigating the home buying process - in State College or anywhere in Pennsylvania - can be complex. In this article we examine some 'inside tips' to help get you a great mortgage for the home you're dreaming of.
Read More »