Ultimate Mortgage Resource Guide
State College Mortgage Resource Guide
A mortgage is a loan that you can use to purchase, refinance, or renovate a home. The home you're planning to buy acts as collateral, so if you don't pay your loan, your lender can foreclose and take the house.
It's completely normal to feel overwhelmed when it comes to getting a mortgage. From fixed rate to APR to DTI, working it out isn't always the easiest thing to do, especially if you've never taken on significant debt before. However, finding the right mortgage loan doesn't have to be stressful.
We sat down with D. Shane Whitteker, owner and chief broker at State College mortgage company Principle Home Mortgage to go through the entire mortgage process, including the different types, how to apply for them and more.

What Is The FHA?
The Federal Housing Administration is a US government agency within the Department of Housing and Urban Development. It was created on June 27, 1934, by the National Housing Act.

What Does The FHA Do?
The FHA was established to improve housing standards and facilitate home financing. It plays a vital role in insuring mortgages made by FHA-approved lenders for residential care facilities, multifamily rental properties, hospitals and single-family properties.
"The Federal Housing Administration insures FHA mortgages to lenders," Whitteker explains. "They offer insurance to lenders that fund FHA mortgages."

What Is An FHA Loan And How Does It Work?
This loan is a mortgage insured by the FHA and given by an FHA-approved lender. FHA loans are a popular option among first-time homebuyers because it has low credit score requirements and down payment.
The federal government backs these loans, so if you default on your loan, the FHA pays a claim to your lender. But you must pay FHA mortgage insurance. Remember, the federal government doesn't give you the money directly. Instead, you get it from an FHA-approved lender such as a credit union or bank.
With an FHA loan, you can borrow as much as 96.5% of your home's total value. This means that you only need to make a 3.5% down payment. You can use these loans to buy properties containing one to four housing units. However, FHA loans come with an owner-occupancy requirement; hence you must live in the property.

Who Can Qualify For An FHA Loan?
FHA loan programs aren't only restricted to low-income applicants and first-time home buyers. And the good news is, applying for this loan is fairly straightforward. Anyone can get it so along as they meet the following requirements:
Have a down payment of 3.5%

Have a FICO score of about 580-640

Have an established credit history

Save at least 3.5% to 6% as the home's prices

Loan-to-value ratio (LTV) can be up to 96.5%



What Is The Consumer Financial Protection Bureau?
The Consumer Financial Protection Bureau (CFPB) is a US government agency responsible for consumer protection in the world of finance.
Whitteker says the CFPB gets involved anywhere money is lent in large amounts.
"The CFPB was created to pull multiple agencies together that oversee and enforce regulations in relation to financial companies that lend money to customers in the U.S. ," Whitteker says.
It's divided into several units: from research and consumer complaints to the Office of Financial Opportunity and the Office of Fair Lending.


What Role Does The Consumer Financial Protection Bureau Play In Mortgages?
The CFPB helps consumer finance markets, including mortgages, run more effectively by providing rules, enforcing them and empowering consumers to take charge of their personal financial lives. Its overall aim is to facilitate consumer finance marketplace development.
"The CFPB sets guidelines and enforces these guidelines in relation to banks and mortgage brokers," Whitteker says. "They field complaints from consumers as well. "
The CFPB works to educate consumers about abusive financial practices, supervise financial institutions such as banks and study data to understand the financial market and the consumer better. Their rules protect you from fraud and make it easier to receive help when you need it the most.

What Is The USDA?
Also known as the Agriculture Department, the US Department of Agriculture is a federal executive department that develops and executes federal laws related to food, farming, rural economic development and forestry. They also insure USDA backed mortgages.

What Does The USDA Do With Regard to Mortgages?
When it comes to mortgages, the USDA has a housing loan program that aims at improving the quality of life and economy of rural America. Besides offering low rates, USDA mortgages come with no down payments and makes it easy to access mortgages. The USDA Direct and Guaranteed loan programs are different, but they both offer housing in rural areas.
"The USDA offers mortgages directly and also offers an insurance program called a guaranteed USDA rural housing loan.," Whitteker says. "They are in place to help low income borrowers in rural areas with access to homeownership."


How Does A USDA Loan Work?
Whitteker says the USDA loan works similarly to other government backed mortgage options.
"This program is similar to the FHA program," Whitteker says. "The USDA sets guidelines in order to insure mortgages funded by banks."
You'll first work with a USDA lender to be preapproved and put in your offer on a home. You then have to go through the loan appraisal, lender underwriting and lastly on to closing.
The USDA guarantees 90% of the total loan amount, thus making it possible for lenders to provide these fixed-rate loans without a down payment.


Who Can Qualify For A USDA Loan?
To be eligible for USDA loans, you must meet the following basic eligibility requirements:
Prove creditworthiness, at a minimum, have a credit score of 640




Property is located in a rural area and serves as the primary residence




Stable and dependable income




Legal permanent resident or U.S. citizenship




Show willingness to repay the mortgage – 12 months of no late payments



What Is A HUD Home? What Is HUD?
Created in 1965, the Department of Housing and Urban Development (HUD) is a federal agency that addresses America's housing needs and enforces fair housing laws. It has policies and programs that ensure all Americans in urban areas can access affordable quality housing.
A HUD home, on the other hand, is a foreclosed property that a homeowner initially purchased with FHA loans. These properties are always resold when you fail to keep up with your monthly loan payments and default on your mortgage. The FHA seizes your property and pays the remaining loan balance to your lender.


What Is The VA?
The Veteran's Administration is currently known as the VA or Department of Veterans Affairs. It's a federal government cabinet-level executive branch that provides benefits such as home loans to eligible military veterans.


What Does The VA Do In Regard To Mortgages?
The VA makes it feasible for active–duty service military members, veterans and some surviving spouses to own a home without spending much. It allows eligible borrowers to buy, improve on, or refinance their homes.
The VA creates the qualifying standards, detects the loan's terms and guarantees a portion of it. However, it doesn't offer the financing.

How Does A VA Loan Work?
You can acquire VA loans from private lenders such as mortgage companies and banks. You must bring a certificate of eligibility to the lenders from the Department of Veterans. These loans provide up to 100% financing on your home's total value.


Who Can Qualify For A VA Loan?
According to Whitteker, there are a number of guidelines for qualifying for a VA mortgage.
"The VA sets guidelines that veterans have to meet in order to qualify," Whitteker says. "You have to serve under a certain capacity or for a certain period of time to qualify. You must also be discharged in a certain manner. "
Some requirements include:
You have served 90 consecutive days during wartime




Served 181 days during peacetime




You have six years of experience working with the reserves or National Guide




You're a spouse of a service member who either dies in line of duty or because of a service-related disability



Who Are Fannie Mae And Freddie Mac?
Fannie Mae and Freddie Mac are home mortgage companies established by the U.S. Congress. These federally backed mortgage companies provide affordability, stability and liquidity to the mortgage market, thus making them vital to the country's housing system.
In 1938, Congress created the Federal National Mortgage Association (Fannie Mae) to provide a steady and reliable source of house funding. This brought the long-term, fixed-rate type of mortgage that also gave borrowers an option to refinance anytime. Today, they still support low-and moderate-income loan borrowers by providing a stable source of liquidity.
Alternatively, the Federal Home Loan Mortgage Corporation (Freddie Mac's) was created in 1970 to minimize interest rate risks for banks and expand the secondary mortgage loan market. Unlike Fannie Mae, which buys mortgage loans from major commercial banks, Freddie Mac's purchases its mortgages from smaller banks that primarily offer banking services to communities.


What Are Credit Bureaus?
Credit bureaus are data collection agencies that research individual credit information and then sell it to creditors. The three major bureaus in the U.S. include Experian, Equifax and TransUnion.
"The credit bureaus are private companies that have built algorithms to generate credit scores for most adults in the U.S.," Whitteker says. "They list a credit score which lenders use to help determine credit worthiness. The lower a person's score, the higher their rate and lower their likelihood to qualify for a mortgage altogether."
Credit bureaus assign credit scores to individuals based on their credit history. This helps lenders in determining whether or not they'll approve you for a mortgage. Their main function in the mortgage process is to ensure lenders have the information necessary to make lending decisions.

Who Is The FDIC?
The FDIC is an independent agency that maintains public confidence and stability in the national financial system. In addition to its oversight and insurance duties, the Federal Deposit Insurance Corporation serves as a legal compliance examiner.
It ensures banks are offering mortgages in a fair and lawfully sound capacity. Some of the relevant laws include the Truth-in –Lending Act and the Fair Credit Billing Act.

Are There Any Resources I Can Use To Help Repair My Credit?
Whitteker recommends contacting your local mortgage broker rather than a credit repair company.
"Most credit repair companies really don't do much to help and may actually cause you more problems," Whitteker says.

How Is a Local Mortgage Broker a Valuable Resource?
"A good local mortgage broker is valuable for a number of reasons," Whitteker says. "They will typically have contacts in the area that can be trusted like good real estate agents or home inspectors. They should be able to advise you on your ability to qualify and discuss things like your budget and ability to pay for your mortgage. If you have credit issues, they typically will be able to help you get on the right path as far as credit repair."
To learn more, contact the mortgage experts at Principle Home Mortgage in State College at (814) 308-0959.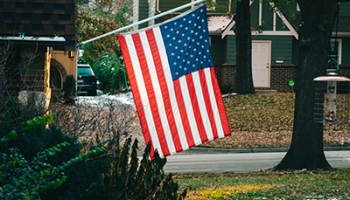 VA home loans in State College are one of the best ways to finance a home purchase. Available to eligible veterans and their spouses, these mortgages are backed by the Department of Veterans Affairs.
Read More »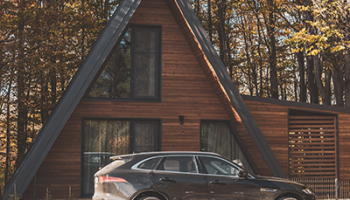 As a first time home buyer, you'll want to prepare for the process. Our first time home buyer guide is a great place to start!
Read More »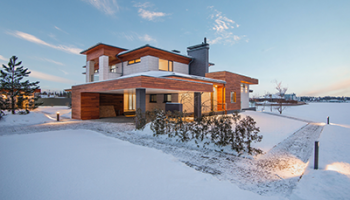 Navigating the home buying process - in State College or anywhere in Pennsylvania - can be complex. In this article we examine some 'inside tips' to help get you a great mortgage for the home you're dreaming of.
Read More »