The Truth About One Time Close Construction Loans
A Guide To One Time Close Construction Loans
These types of construction loans are gaining popularity. But many people still do not understand how it works. We sat down with D. Shane Whitteker, owner and chief broker at Principle Home Mortgage in State College, PA to create the ultimate guide to one-time close building loans. Here are some popular questions people ask about this type of loans;

What is a one-time close construction loan?
These are simply single loans. They are also known as all one loan or some instances, construction to permanent loans. It means that you get both the construction loan and the permanent loan once or in one package.
"This loan allows for the construction, purchase of land and all associated payouts to be facilitated through one mortgage," Whitteker says. "If you already own the land you can use this option as well."
When getting the loan, you will sign a single set of documents for the loan. That way, you do not need to apply for several loans to cover the process of building a new home.
The single loan covers both the cost of construction and the money needed to buy the piece of land you want to build on later.

How is this type of mortgage different from a traditional mortgage?
Traditional mortgages are only for finished homes. On the other hand, this type of mortgage is for constructing the house and additional costs (purchasing the land).
"The significance of "one time close" references the idea that this can be done with one mortgage," Whitteker says. "The other option is to do a construction loan and then convert that loan into a standard mortgage or refinance into a standard mortgage."
The mortgage from one-time close construction loans allows you to make steady payments. That is because, during the closing, you can lock interest rates. And you do not have to worry about fluctuating rates.

Why is this type of loan attractive?
Once close construction loans are attractive for numerous reasons. Firstly, during finishing, the loan rolls into a mortgage. And that means that you only pay for a single appraisal and available closing costs.
That makes it an affordable loan due to its low cost. And it saves you thousands of dollars simultaneously. With other loans, you will pay closing costs for each phase. And the closing costs of one loan can be up to 4% of the loan. That makes it too expensive if you will need to close two loans.
Secondly, you get fixed interest rates. And you can lock interest prior to constructing your home. That would mean that you have a predetermined interest rate. You can make steady payments without having to worry about fluctuating interest rates.
Thirdly, you will only need to qualify for the loan once. It's no secret that getting together all the necessary documents can be time-consuming and a headache for any borrower. It's even worse if you have to qualify for two loans.
But a one-time close loan is more efficient in that you go through the hassle of getting the qualification documents once. And you do not have to worry about the papers expiring before you get the permanent take out loan after completing the construction.

Who should consider a one-time close construction loan?
Anyone who prefers to construct their homes rather than buy an already built home should consider a one-time close construction loan. It is more efficient in comparison to other loans. And it serves your project's needs.
Because of its fixed and predetermined interest rates, there are lower risks for borrowers. You no longer have to worry about the rates fluctuating and making you face foreclosure.

Are there different types of one-time close construction loans?
Although this type of construction loan can go by different names, there are no other types. It is not uncommon for builders to refer to it as single loans, all in one loan, construction to perm loans (CTP loans), or construction conversion loans. But they all refer to the same thing.
For example, can I get a VA one-time close loan? Or an FHA or USDA?
Government-backed loans are favorable to many people. It can even protect you from loan practices that violate your rights. VA, FHA, and USDA are no different as these loan programs are better than seeking those privately backed.
You can get a VA one-time close loan if you are a qualified veteran or an eligible spouse of the same. The best part is that you do not need to pay a down payment for the loan. And you get limited closing costs. If you decide to pay the loan in advance, you will not get a penalty.
In specific rural and suburban areas, you may get a USDA single close loan. This type of loan doesn't require a down payment as well. You will also get fixed interest rates for 30 years. That makes it more flexible. Additionally, if you feel like reducing extra expenses, you can finance the closing costs.
If you are a moderate or low-income buyer, you can be suitable for an FHA single close construction loan. You will pay low down payments. And your credit score doesn't need to be high to qualify.
How do I know if I am eligible for this type of construction loan?
Qualifying for any loan is the most significant hurdle for most people. And qualifying for this type of loan is not any different. However, it is not as intimidating as it may sound (or look).
The amount you qualify for is highly dependent on your risk level and your financial health. You can use a single close construction loan calculator to see how you fare. You can tell how much you can get from the calculator, what your rates will be like, and the payments. You also would do well to consult with your local mortgage broker.
"Whether or not you qualify is really a case by case basis," Whitteker says. "If you have a 640 middle credit score, total debt to income ratio of 45% and have at least 3% down you are a pretty good candidate. This is just a hypothetical gauge though."

Conclusion
Constructing your home can prove more flexible than buying one; one time close loans provide you with a chance to get your dream home at a lower cost than other loans. And it proves to have many more benefits. You should certainly consider this type of construction loan for your home project.

To learn more about one time close construction loans, contact the mortgage experts at Principle Home Mortgage today at (814) 308-0959.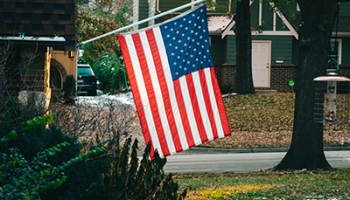 VA home loans in State College are one of the best ways to finance a home purchase. Available to eligible veterans and their spouses, these mortgages are backed by the Department of Veterans Affairs.
Read More »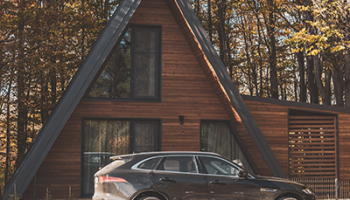 As a first time home buyer, you'll want to prepare for the process. Our first time home buyer guide is a great place to start!
Read More »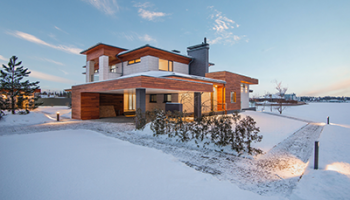 Navigating the home buying process - in State College or anywhere in Pennsylvania - can be complex. In this article we examine some 'inside tips' to help get you a great mortgage for the home you're dreaming of.
Read More »