The Physician's Loan Program Helps Medical Professionals Buy Homes
Physician's Loan Program Eases Home Ownership For Medical Professionals
What is the Physician's loan Program?

A physician's loan program is a mortgage for medical professionals and does not require a down payment. This type of loan is offered exclusively to doctors and dentists who are looking for a mortgage. Notably, when you are a new medical professional, you'll face challenges when applying for a standard mortgage earlier in your career. You'll have a large debt-to-income ratio due to your student loans.

Additionally, you might not have proof of employment as you graduated or began your residency. A physician's loan program takes into account all these aspects.
Principle Home Mortgage in State College, Pennsylvania offers Physicians Loans as one of their mortgage options for their clients.

Who is eligible for the Physician's loan program?

Shane Whitteker is the owner and chief broker at State College mortgage brokerage Principle Home Mortgage.
"Those eligible for the Physicians Loan are physicians and residents with a MD, DO, OD, DDS, DMD, or DPM degree," Whitteker notes.
Besides having a degree, you'll need proof of current employment. Alternatively, you can have a signed offer of employment. This shows that you'll start working as a doctor in a short duration.

Note that your student loan will not affect your eligibility. However, you need to ensure you have limited loans.

How much do I have to earn to be eligible for the Physician's loan program?

You can apply for a physician's loan program even before you start working. All you'll need to have is a letter of offer from your employer. This implies that you can qualify for the loan before you start earning. This is ideal as it helps you plan adequately before you start working.

Does my DTI play a factor in whether I qualify for this loan? How about my credit score?

Yes, your Debt-to-Income ratio is an important metric when deciding whether you qualify for the loan. DTI is your monthly debt load when compared to your gross income. Your monthly payments to your student loan payments add to your monthly debt. You'll also need to add your unavoidable housing costs, including property taxes and home owner association fees. Note that if your debt payments are more than 43% of your income, you don't qualify for this loan.

Your credit score also influences your eligibility for the doctor's loan. Your credit history determines your score. You'll need a credit score of 720 or higher to get the best rates. With a good score, you earn the trust of the loan lenders as it's proof that you'll pay your loan on time.

Is there a minimum amount I can borrow? Is there a maximum?

There is no loan limit for a physician's loan program. With such freedom, you can borrow an amount to satisfy your needs. Bear in mind that your loan amount will affect your debt-to-income ratio. Therefore, get an amount that is within your financial ability. This ensures you are not straining your income.
Whitteker notes that the maximum loan amount varies year to year.
"The maximum a resident can borrow is set at the conforming loan limit which changes every year," Whitteker says. "There is no minimum loan amount."

Can I refinance my current mortgage with this loan program?

You can refinance your current mortgage with a physician's loan program. The new loan will pay off your current mortgage balance. In addition, you'll have more favorable terms than when you first applied.

What is the repayment schedule for this loan program?

The repayment schedule differs from lender to lender on most loan programs. With this specific type of mortgage you can potentially qualify for a 15, 20, or 30 year fixed rate term for your mortgage.

What are the advantages of the Physician's loan program when compared to a conventional mortgage?

Physician's loans have a myriad of benefits to offer you. Here are a few:

- No Down Payment

When applying for a conventional mortgage, you'll have to put down 20% of the total purchase price. This is to avoid Private Mortgage Insurance (PMI). A PMI is a monthly premium that is in your mortgage payment. This aims to protect your lender if you cannot make the payments.

This is not the case with a physician's loan program, as you're not required to pay any down payment. Additionally, you can still have a low-interest rate. If your loan to value is above 80%, you will not be required to pay private mortgage insurance (PMI). This is a significant advantage when considering monthly payment and debt-to-income ratio.

- Loan Limits

With conventional mortgages, you can get a conforming loan between $647,200 in many areas and up to $970,800 in high-cost areas. On the other hand, a Physician's mortgage has a higher loan limit. This, therefore, give you flexibility on the amount you can borrow. The current maximum loan amount for the physician vs the resident is $1,250,000 for a physision vs $647,200 for a resident.

- Interest Rates

The physician loan program allows for rates that are close to conventional and typically under jumbo rates all without having to pay for (PMI) private mortgage insurance.

- Ability to Close Before Your Start Working

Similarly to a conventional loan, you can actually get a mortgage before you start working. The maximum amount of time between starting your job and closing is 60 days for this loan product.
Can I use the Physician's loan program to purchase an investment property? How about a vacation home?

No, you cannot use a physician's loan to purchase an investment property. If you decide to buy a duplex, you have to live in one of the units to use the loan. Note that the requirements differ for each loan lender.
How much of the purchase amount can I finance through the Physician's loan program?

Physician's mortgages offer a high loan of $1.25 million as a maximum. Your financing amount will determine the limit you'll get for your mortgage. If you are financing 100 percent, the limit is $750,000, if financing 95% the limit is $1 million, if financing 90% or less the maximum loan amount is $1.25 million.
If you're interested in learning more about physician's loans, contact State College mortgage broker Principle Home Mortgage at (814) 308-0959.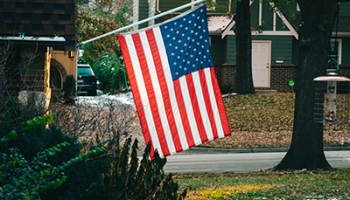 VA home loans in State College are one of the best ways to finance a home purchase. Available to eligible veterans and their spouses, these mortgages are backed by the Department of Veterans Affairs.
Read More »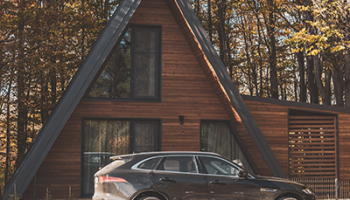 As a first time home buyer, you'll want to prepare for the process. Our first time home buyer guide is a great place to start!
Read More »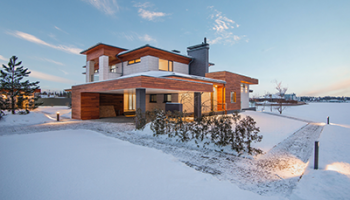 Navigating the home buying process - in State College or anywhere in Pennsylvania - can be complex. In this article we examine some 'inside tips' to help get you a great mortgage for the home you're dreaming of.
Read More »