The Facts About VA Mortgage Loans
VA Mortgage Loan Facts
If you're in the market for a home, then you'll have several financing options available. And if you've served in the military, or if you're currently serving, then you're probably aware that you have the VA Home Loan benefit available.

Many in your position have heard of the benefit, but you might not be sure about how this all works. We discussed with D. Shane Whitteker the answers to some of the most common questions that arise about this type of mortgage. Whitteker is the owner and chief broker at Williamsport mortgage company Principle Home Mortgage.

What is a VA mortgage loan?
Dept. of Veterans Affairs takes care of its veterans by offering honorably discharged troops the opportunity to obtain specially-guaranteed loans. This is what a VA mortgage loan entails.

VA loans are a source of financing for vets who want to purchase a home. These are special and are often viewed as favorable because they are backed by the U.S government. Lenders who work with the V.A. are often more comfortable working with home owners who gain financing through this product.

Who is eligible for a VA loan?
There are three groups who are eligible for VA loans: Active duty troops, honorably discharged veterans, and in certain cases, military spouses.

If you're currently active duty, then you must serve either 90 consecutive days during wartime, or you must serve 181 consecutive days during peacetime. If you're in the National Reserve or in the Coast guard, then you must serve more than six years to qualify for the loan. If you're the spouse of a troop who died while in the line of duty, then you could also qualify for these loans.
Are surviving spouses of military veterans eligible for VA mortgage loans?
According to Whitteker, the answer is a qualified 'yes'.
"Yes, surviving spouses of military veterans are eligible for the VA mortgage loan program, but the requirements are pretty strict," Whitteker says. "Typically, the veteran would have had to have passed away during service in a service-related incident, be a prisoner of war, missing in action, disabled in the line of duty and died from the disability, etc. It's not common for a spouse to qualify."

What is the biggest misconception about VA loans?
According to Whitteker, don't be misled into paying higher rates just because the mortgage company might have a name targeting Veterans as customers.
"The biggest misconception is about who can do VA loans," Whitteker says. "Veterans are often duped into using lenders with less than competitive terms because the word "veteran" is in the lender's name. This can be quite misleading.

Another commonly held misconceptions about VA loans is that they aren't as good of a financing product as FHA loans. In fact, VA loans often offer comparative interest rates to FHA. What's more, VA loans can be offered with no money down. This isn't the case for FHA loans. Another great aspect of a VA mortgage is that there is no monthly mortgage insurance cost associated with the mortgage.

What is the most favorable feature of a VA loan in comparison to a conventional mortgage?
Because the loan is guaranteed by the U.S. government, the financing requirements are often more lenient towards the borrower. For example, the borrower often doesn't need to have perfect credit in order to qualify for a loan. Another favorable feature is that in many cases, the borrower won't have to come up with any money down on the purchase of their potential home.
"I will give two advantages that a VA mortgage loan has over a conventional mortgage loan," Whitteker says. "First, you can get 100% financing with a VA mortgage. Secondly, you don't have to pay monthly mortgage insurance with a VA mortgage."

What is a COE? Do I need one to get a VA loan?
COE is an abbreviation for Certificate of Eligibility. This form certifies that the active duty troop, the widowed spouse, or the veteran qualifies to apply for a VA loan.

COEs can either be obtained through the eBenefits online portal, or they can be obtained directly through the lender working to help the borrower obtain their mortgage. Veterans should note that they'll also need to provide a copy of their DD 214. Active duty troops should provide their signed statement of service.
"A COE is a certificate of eligibility, and yes, you do need one to get a VA mortgage," Whitteker says. "The VA issues these and your mortgage broker will have access to pulling this as long as they are certified to originate VA mortgages."

Can I refinance an existing non-VA home mortgage with a VA loan?
Yes, those who qualify for a VA loan who currently make payments on a non-VA loan can refinance their mortgage through the VA loan program. The program that allows for this is called the VA Cash-Out Refinance Program.

Borrowers should note that they will have to go through the qualification process all over again. Credit scores will be pulled, and debt-to-income ratios will be considered. There will be other processes involved, but borrowers who are seeking a lower interest rate might find the process worth their while.

Are there any prepayment penalties associated with VA loans?
No, there are no prepayment penalties for borrowers to worry about. This is great news for borrowers who might come into a bit of money that they'd like to use to finalize paying off their mortgage.

Am I able to renovate my current home with a VA loan?
Not only do VA home loans allow service members and vets to obtain financing to purchase a home, but they also allow borrowers to renovate their homes. These are loans designated for repairs and alterations of a home by merging the total costs into an existing mortgage.
To learn more about VA mortgage loans, contact State College mortgage experts Principle Home Mortgage at (814) 308-0959. They specialize in helping their clients through each step of the mortgage process.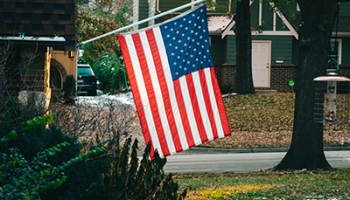 VA home loans in State College are one of the best ways to finance a home purchase. Available to eligible veterans and their spouses, these mortgages are backed by the Department of Veterans Affairs.
Read More »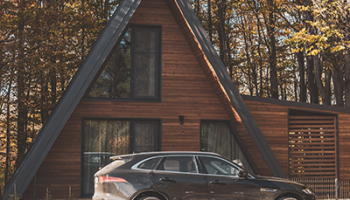 As a first time home buyer, you'll want to prepare for the process. Our first time home buyer guide is a great place to start!
Read More »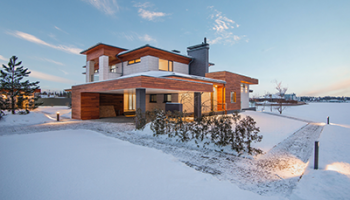 Navigating the home buying process - in State College or anywhere in Pennsylvania - can be complex. In this article we examine some 'inside tips' to help get you a great mortgage for the home you're dreaming of.
Read More »