State College Reverse Mortgage Fact Sheet
State College Reverse Mortgage Fact Sheet
A reverse mortgage may be a way to access equity in your home. We discussed reverse mortgages with D. Shane Whitteker, owner and chief broker at Principle Home Mortgage in State College, PA. Whitteker specializes in helping his clients through each step of the mortgage process, including reverse mortgages.
How Can I Get a Reverse Mortgage?
Whitteker says it's a lot like getting a traditional mortgage, with a few exceptions.

"You would need to contact a mortgage professional that offers reverse mortgage financing," Whitteker says. "The process is similar to obtaining a forward mortgage but is a bit simpler as far as qualification goes. The main difference in qualification is the requirement to take a counseling course prior to be allowed to process the reverse mortgage."

The primary homeowner must be 62 or older to qualify for a reverse mortgage. The other criteria for eligibility include the following:

• You must use the home as your primary residence.
• No federal debt of yours may be past due.
• You must have the resources necessary to continue paying your mortgage, homeowners' insurance, and association dues.
• You must attend a reverse mortgage counselor information session approved by the Department of Housing and Urban Development.

Why Would I Want a Reverse Mortgage?

When you are 62, you might consider obtaining a reverse mortgage if you require money to meet your medical expenses, take more vacations, or augment your income.

A reverse mortgage can enable you to convert a portion of your home's equity into cash without having to sell it or incur additional monthly payments.

Are There Other Terms for Reverse Mortgages?

"The reverse mortgage backed by HUD is referred to as a HECM (Home Equity Conversion Mortgage). This sounds a little better than a reverse mortgage," Whitteker says. "With the HECM the mortgage is insured by HUD and this comes with several protections to the homeowner and to their estate or heirs."

How Does a Reverse Mortgage Work?

Reverse mortgages allow homeowners 62 years of age and over to borrow a percentage of the home's value based on an age of owner related scale. The older you are, the more of the home's value you can borrower. "With a reverse mortgage you would pay off any existing mortgage liens and finance your closing costs at settlement. You have the option to receive the remaining allowable amount at funding," Whitteker explains.
Reverse mortgages come in a variety of forms, and each one addresses a particular financial need:
Home Equity Conversion Mortgage
These federally insured reverse mortgages, the most common kind, typically have more outstanding up-front charges but offer unlimited use of the funds.
Proprietary reverse mortgage
There is no government guarantee for this private loan. With this kind of reverse mortgage, you can often get a more significant loan advance, especially if your house is worth more.
Single-purpose reverse mortgage
The least expensive of the three alternatives is typically a single-purpose mortgage; however, borrowers can only use the loan to pay for one particular purpose, such as a makeover to make a home more accessible for people with disabilities.
According to Whitteker, an HECM comes with some restrictions other reverse mortgages don't have.
"The HECM is set up so that you can only access around 50% of the funds available overall within the first 12 months," Whitteker says. "This is not the case for most privately provided reverse mortgages. Whatever balance is owed there is a daily amount of interest that accrues and adds up month over month. Therefore the mortgage is referred to as reverse. On a forward mortgage you make payments on the principal and interest, and your mortgage balance decreases. With a reverse mortgage your balance typically increases over time unless you make payments on the balance."

Legal ownership of the property remains with the homeowner, and neither the borrowed amount nor any interest or unpaid fees is due until the home is sold or transferred or the proprietor passes away or is unable to live in the home any longer.

The borrower or the borrower's estate receives any excess proceeds from the sale over the amount funded. Sometimes, the heirs may pay off the debt to maintain property ownership.

Reverse mortgage earnings are not taxable. Although the homeowner may regard the amounts as income, the Internal Revenue Service (IRS) views them as loan advances.

Will I Ever Have to Repay a Reverse Mortgage?

After the homeowner vacates or dies, the lender receives the earnings from the sale of the house, which are used to pay down the reverse mortgage's principal, interest, mortgage insurance, and fees.

Is My Reverse Mortgage Payment Tied to Inflation?

"There is no payment on a reverse mortgage," Whitteker says. "The cost of a reverse mortgage is based on current rates unless you take a fixed rate reverse mortgage. This is more common on a privately funded reverse mortgage. On a HECM if you take a fixed rate, you can only access the first allowable amount of funds and nothing after that. Inflation may have an impact on the amount that your line of credit can grow on a HECM. The line grows over time based on a factor that relates to overall property value growth."

Can I Take Out a Reverse Mortgage for More Money Than My Home is Worth?

Your loan total may rise above your house's value, but lenders cannot pursue borrowers or their heirs if the house is under water when the loan is due. Borrowers' payments for mortgage insurance go into a fund that, in this case, protects lenders against losses.

Will I Benefit from a Reverse Mortgage? How can I know?

A reverse mortgage could help you stay afloat if you have trouble meeting your financial responsibilities. A reverse mortgage has the following advantages:

• Aids in ensuring your retirement
• You may remain at home.
• You will pay off your current mortgage.
• You will not owe income taxes on the proceeds. Some states may vary on this.
• You are safe if the balance is more than your home's value.
Whitteker recommends discussing the reverse mortgage option with a financial planner if possible if you have questions about whether a reverse mortgage will benefit you.
"This will come down to several factors, and it is a good idea to discuss this with your financial advisor or planner if you have one," Whitteker says. "Family members may also be interested in discussing this with you. It is important to express your financial objectives to your mortgage professional to make sure they discuss the pros and cons with you about how the reverse mortgage or HECM can benefit you and what the costs will be."

Will I Be Able to Sell My Home After I Get a Reverse Mortgage?

Like a regular mortgage, a borrower with a reverse mortgage can sell their house whenever they wish. When borrowers sell their house, the title company or the attorney handling the settlement will get a payoff from the bank holding the reverse mortgage and pay that amount directly to the bank.

What is Something You Think Everyone Should - But Often Do not - Know About Reverse Mortgages?

Seniors who need to access the money locked up in their homes may find reverse mortgages a practical option. However, before you finish your reverse mortgage, you should be aware that reverse mortgages have risks, obligations, and costs—and that, often, these factors are difficult to estimate. It's a good idea to speak with a local mortgage broker to get all the information you need.

Who Will Own My Home If I Get a Reverse Mortgage?

The ownership of your house is preserved when you take out a reverse mortgage loan.
To learn more about whether a reverse mortgage may be right for you, contact the experts at Principle Home Mortgage in State College at (814) 308-0959.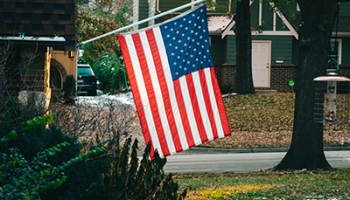 VA home loans in State College are one of the best ways to finance a home purchase. Available to eligible veterans and their spouses, these mortgages are backed by the Department of Veterans Affairs.
Read More »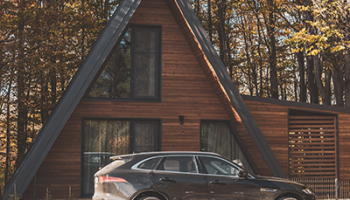 As a first time home buyer, you'll want to prepare for the process. Our first time home buyer guide is a great place to start!
Read More »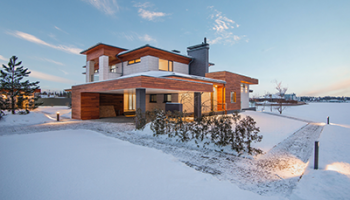 Navigating the home buying process - in State College or anywhere in Pennsylvania - can be complex. In this article we examine some 'inside tips' to help get you a great mortgage for the home you're dreaming of.
Read More »