State College Mortgage Basics: How To Get A Home Mortgage
State College Mortgage FAQ
Should I buy or keep renting?

Owning a home is at the center of the American dream. However, it is an expensive affair that many people struggle to attain. If you are renting and wondering whether to buy a home or keep renting, then there are several things to consider. The first thing you need to consider is your financial situation. Purchasing a home is a huge financial commitment. The other thing to look at is the cost of renting versus the cost of buying a house in your area. If you feel you have saved enough money and have a stable source of income, then buying a home will be preferable to renting.
Shane Whitteker is the owner and chief broker at State College mortgage broker Principle Home Mortgage.
"Renting has pros and cons. If you rent you are not responsible for some aspects of the property and maintenance. Rent may be a bit cheaper than owning a home but not typically over the long run," Whitteker says. "
While you're not obligated to maintain the property while renting, Whitteker says that benefit is outweighed by the advantages home ownership brings, such as building equity.
"Keep in mind if you rent you are very limited on what you can do with the property," Whitteker notes. "Most rentals are not as nice as a single-family owner-occupied property. The biggest drawback is the fact that you do not gain the financial advantage of owning a home. The growth in equity really adds up over the years and provides future financial opportunities that don't come with renting a home."

How can I select a great realtor? What separates good realtors from bad ones?

Hiring the right State College real estate agent is one step towards getting a good deal when purchasing or selling a house. There are many real estate agents. However, choosing a great Realtor can be challenging. The first thing you need to do is find out if the Realtor has knowledge and experience within the locality where you want to purchase a home. You also need to know if they are licensed and available whenever you need them.

I'm considering building my home - is there a mortgage for that?

It is often easy to get a mortgage loan if you are purchasing an already existing house provided your credit score is good. However, some people choose to build their own home. In this case a construction loan is needed. This is a special type of home mortgage with special rates and repayment terms. One-time close construction loans are especially favorable to borrowers as they reduce the usual 2 closings needed for construction loans down to one, saving the borrower time and money in the process.

Ok, I have a realtor - what types of mortgages should I consider?

According to Whitteker, the answer to this question is highly variable and depends on each individual's unique financial situation.
"Which mortgage to consider really comes down to your overall situation and ability to qualify," Whitteker says. "For veterans it is always a good idea to look at a VA loan initially. This often times is the best option financially for veterans or current service members," Whitteker notes.
Sub-par credit? An FHA loan may be for you
"If your credit is not as good or you may have more debt than what a conventional mortgage will allow for, then an FHA loan is usually your best bet," Whitteker says. "This loan also allows for less money out of pocket than a conventional mortgage."
Finding yourself in a seller's market? Consider a conventional loan
"Conventional financing is the most sought after by sellers, when you are in a seller's market this type of loan is preferred by many to be able to make the most competitive offer," Whitteker explains. "Conventional financing is the best option for high credit score clients with a sizeable down payment especially 20% or more. I still advise veterans to consider VA financing this can be the most competitive option for some veterans regardless of circumstances."

There are a lot of mortgage brokers in State College. What separates a good broker from a bad one?

Mortgage brokers can make your loan application process smooth and faster. But the kind of broker you hire can make the difference. A good broker is a financial planner. Instead of focusing purely on the commission they get, they will advise you on the best type of mortgage loans available and the amount and rates charged. A good broker will also put your interest first when dealing with the lender and other third parties.

What mortgages should I consider? How can I know which one is best for my situation?

There are many types of mortgages to consider. Some of the popular ones include Jumbo loans, conventional loans, government-issued loans, adjustable-rate mortgages and fixed-rate mortgages. The type of mortgage to choose will depend on your financial situation. For example, if your credit score is low, government-issued mortgages would be the most ideal. Speak to your local mortgage broker to get answers about your specific situation.

What do I need to have to get a mortgage? What can prevent someone from getting a mortgage?

There are several things that you must provide to get pre-approved for a mortgage loan. The first one is proof of income. Lenders will want to know whether you have a stable source of income or not before issuing a loan. You will also need to provide things like social security number, credit score report and other relevant documentation. Most lenders won't give you a mortgage if your credit score is poor.
"In general, you need a two-year work history, a qualifying credit score and credit history, typically enough money to at least cover down payment and possibly closing costs," Whitteker explains. "This amount will change based on the mortgage type that you qualify for. Credit score, credit history, lack of down payment, and to high of a debt-to-income ratio can stop you from getting a mortgage."
Ok, I have my mortgage - now what?

After your mortgage has been pre-approved, you're ready to make serious offers on homes you'd like to try buying. This process can take several tries, especially in a seller's market. Once you get an offer accepted you and your mortgage broker will work to finalize the mortgage process.
Are there any hidden costs when buying a home that most people forget about?

While there are some costs that most new home homebuyers forget about, the days of "hidden" mortgage costs are over. Some often forgotten costs of home ownership can include closing costs, moving fees, homeowner's insurance, maintenance and home repairs, mortgage insurance, lawn care, and Homeowners Association Fees (HOA) among others.

How long do I need to own a house before I can refinance? What is a HELOC?

There is no exact time one is required to wait to qualify for refinancing after purchasing a house. A HELOC is a revolving line of credit that gives you an opportunity to borrow against the equity you have gained in your home.
This really comes down to the amount of equity in your home. There is no specific time frame for refinancing. A HELOC is a home equity line of credit. This is a loan that is typically in second lien position behind your first mortgage. A HELOC is a revolving account similar to a credit card. You can pull money out when you need it up to your loan limit.

Are there any other ways I can tap into my home's equity?

Yes, there are several ways you can tap into your home equity. The first one is through a home equity loan. This type of loan is one of the most structured. The other way of taping your home's equity is through cash-out refinance. This method is usually used to give extra cash to homeowners.

To learn more about getting a State College mortgage, visit the experts at Principle Home Mortgage, or call them at (814) 308-0959.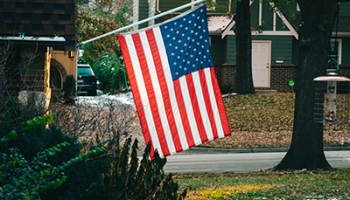 VA home loans in State College are one of the best ways to finance a home purchase. Available to eligible veterans and their spouses, these mortgages are backed by the Department of Veterans Affairs.
Read More »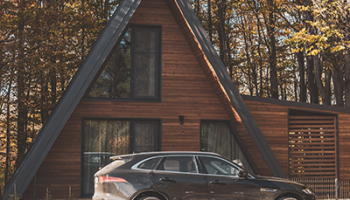 As a first time home buyer, you'll want to prepare for the process. Our first time home buyer guide is a great place to start!
Read More »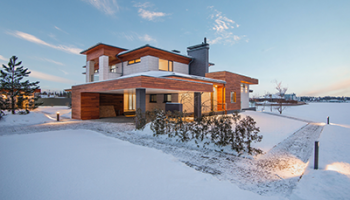 Navigating the home buying process - in State College or anywhere in Pennsylvania - can be complex. In this article we examine some 'inside tips' to help get you a great mortgage for the home you're dreaming of.
Read More »