Mortgage Comparison Guide
Mortgage Comparison Guide
Buying a home is always an adrenaline-filled endeavor. Nevertheless, it is important for you to understand the various options fully. Otherwise, it is easy to make a mistake. Worst of all, these mistakes tend to stick with you for years.

On the other hand, preparing yourself is easier than ever. Below, we have listed the most common types of mortgages. Plus, we highlighted the most important comparison points for you to understand. That way, when the time comes, you can make an informed decision.


FHA Mortgages
To begin with, we will examine the FHA mortgage. These are available through the federal government. The program was first introduced in the 1930s. Since then, it has helped numerous people realize their dreams of becoming homeowners. To this day, it continues to be one of the best options available if you are credit-challenged.

Key Highlights
Easier For You To Qualify Than Other Options: If you have a low credit score, this could be a great option. Suppose you thought getting a mortgage was out of the question. With this, that may not be the case after all.


Lower Credit Requirements: People who have a credit score that is under 600 do not qualify for most financing offers. When they do, it is unaffordable typically. With an FHA mortgage, that is not necessarily so.


Down Payments As Low As 3.5%: You won't have to spend years toiling to save up. Instead, you can pay a fraction of what you would have to with other options. Thus, this option may be closer to your grasp than you realized.
Loans Backed by the Federal Housing Administration
During the great depression, the US government passed this program to incentivize homeownership. By subsidizing the cost of lending, it is possible for lenders to offer people financing who would not qualify otherwise. Plus, by having a lower interest rate, the monthly payments are more affordable. Therefore, it is much less likely for someone to default on their bill.

Typically, They Require Mortgage Insurance:
One drawback would be the mortgage insurance that these mortgages include most of the time. Until you pay off a certain portion of the mortgage, you will have to pay your PMI monthly.


Good Option for First Time Home Buyers
A lot of the time, first-time buyers struggle to qualify for other options. Nevertheless, they are not kept out of the market thanks to this program.

Credits Scores as Low as 500:
Even with a credit score this low, you can still buy a home. As long as you meet the other qualifications, it is possible to find a lender willing to approve you for this.


USDA Mortgages
Do you have your eyes set on a property in a rural community? If so, then the US department of agriculture has a pretty amazing offer for qualified buyers with their USDA mortgage.


Key Highlights
Limits On Income: These loans are meant to help people who do not earn much money. Therefore, if your yearly income exceeds a certain level, you will be disqualified.


Caps On Property Values: Additionally, you cannot buy just any property with these loans. Instead, there is a maximum property value depending on the area.


Loans Backed by the US Department of Agriculture
When you want to buy an agricultural property, these loans may be the best option yet. They tend to be much more affordable thanks to the subsidy.

Down Payment Sometimes Optional:
Did we mention, you may not have to put any money down to buy a property if you get one of these loans? That is correct. Even without a down payment, you can still qualify.

Great for Specific Rural Areas
Of course, as great as no down payment is, there are a few limitations. The primary drawback would be that these are not available everywhere.

Regionally Available:
These loans are only available in specific areas. You would have to contact your local mortgage broker to find out where these can be used.


VA Mortgages
Veterans and other members of the military can use VA loans to finance a home purchase. Typically, you may only have one loan from this program at a time. Therefore, you can only use it to purchase homes one by one.


Key Info
Lower Interest Rates Than Average
Only Available to Active Duty and Veterans
Variable Upfront VA Funding Fee
Loans Back by the US Veterans Administration
As a sign of gratitude for their service, the US government offers the military loans backed by the VA. That way, anyone who serves in the armed forces can get an affordable mortgage.

Minimal Upfront Costs:
In addition, the down payment requirements are negligible. In fact, most of the time, you do not have to pay anything for the down payment with a VA mortgage. However, there are still some small upfront funding fees.

Affordable Payments:
Thanks to the reduced interest rates, these mortgages are even more affordable than average. That way, you can live in a nice place without having to pay an exhorbitant amount each month. To us, it seems like that might make things much less stressful.
Great for People With Military Service
The biggest caveat regarding these loans is that they are not available for everyone. Not even military family members will qualify for a VA loan. Only people who were direct service members will be approved.

No Mortgage Insurance:
If you meet the qualifications, these are some of the most affordable mortgages on the planet. Not only do they have lower interest rates than average, but you also do not have to pay for private mortgage insurance. Therefore, your monthly expenses are even further reduced.



Conventional Mortgages
Conventional mortgages are a great way for most people to go about the purchasing of a home. These are among the most common way for people to finance a home purchase. Accordingly, they feature the widest variability regarding their terms.


Key Info
Smaller Down Payments: Most of the time, you do not have to put much down. As long as you have the credit, getting approved is generally not difficult.
More Generous Limits on Property Value: If you would like to buy a high-value property, then using one of these may be your best bet.
Various Interest Rate Options: These loans do not always have a fixed interest rate. Ensure you fully understand the terms before you sign anything.
Offered by Various Financial Institutions
Since these are not part of a government program, they are offered in more places than the others on this list. Most mortgage brokers will have a few conventional mortgage options. Depending on your needs, the right fit will vary.

Stricter Lending Requirements:
On the other hand, these loans are also more difficult for people to qualify for. Therefore, it is more likely for you to receive a denial letter from them than you would from some of the other programs.
Most Common Type of Mortgage
You'll see places all over the country with conventional mortgage options. Consequently, they are the most diverse of all the mortgage options.

Fixed Rate vs. Variable:
Fixed rates do not change over time. The interest rate you start with will be the same as the one you have at the end. On the contrary, adjustable rates fluctuate with the market. Sometimes, they may drop. Others, they will go up.

Length of the Term:
Your overall monthly payment will be determined, in large part, by the length of the term. In other words, the amount of time you expect to use while paying back the loan. Typically, conventional mortgages are available in either 15-year or 30-year terms.
Principle Home Mortgage is located in State College, Pennsylvania, and they specialize in helping their clients find the very best mortgages. Contact them today to learn more about what mortgages may be a great fit for your unique situation.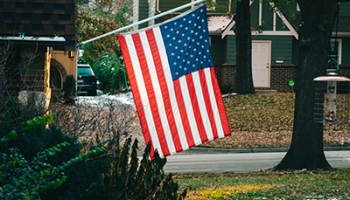 VA home loans in State College are one of the best ways to finance a home purchase. Available to eligible veterans and their spouses, these mortgages are backed by the Department of Veterans Affairs.
Read More »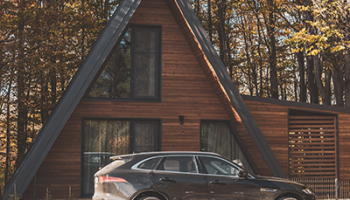 As a first time home buyer, you'll want to prepare for the process. Our first time home buyer guide is a great place to start!
Read More »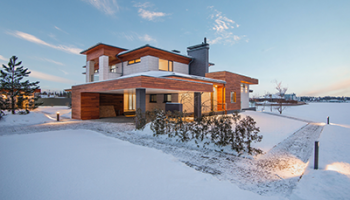 Navigating the home buying process - in State College or anywhere in Pennsylvania - can be complex. In this article we examine some 'inside tips' to help get you a great mortgage for the home you're dreaming of.
Read More »