Is A Conventional Mortgage Right For Me?
Is A Conventional Mortgage Right For Me?  
Are you wondering whether a conventional mortgage is the best option for your specific situation? Let's take a look at everything you need to know in order to make your decision-making process an informed one.

What is a Conventional Mortgage?
Shane Whitteker is the owner and chief broker at State College mortgage company Principle Home Mortgage. He helps to navigate his clients through the myriad mortgage choices available, conventional mortgages being one option.
"A conventional mortgage is a mortgage that is underwritten according to FANNIE MAE or FREDDIE MAC guidelines. These types of mortgages are not guaranteed by a government agency like FHA, USDA or VA," Whitteker says. "These mortgages typically have more stringent guidelines for qualification. The guidelines are also different for conventional mortgages as opposed to government agency backed mortgages."

Is an FHA or a Conventional Loan Better?
Generally speaking, FHA loans are easier to qualify for because your credit score can be lower than when applying for a conventional loan. However, FHA loans typically require mortgage insurance payments.
According to Whitteker, the answer to this question is heavily dependent on your specific circumstances.
"This really depends on the specific scenario," Whitteker says. "FHA mortgages can be used in a number of scenarios where conventional mortgages can not. Conventional mortgages tend to be less strict about the condition of the subject property. However, FHA loans are definitely better for lower credit score scenarios."


What is the Minimum Down Payment for a Conventional Loan?
You can secure a conventional loan with as little as 3% down. You can avoid paying for private mortgage insurance by putting 20% down on your mortgage.


How Can I Improve My Credit Score?
Improving your credit score takes time. However, you will see it go up after paying attention to the following tips:
• Pay your bills on time. A lender wants to know how good you are at paying bills regularly. Get into the habit of paying all bills on time each month.
• Keep your credit card balances low after paying off debt. Lenders use something called credit utilization ratio when figuring out your credit score. Keep your ratio at about 30% to improve your credit score. For example, if your total credit limit is $10,000, then you want to carry a maximum balance of about $3000 - but lower is better.
Whitteker also recommends keeping a close eye on how often your credit reports are accessed, as well as not having too many credit accounts open.


What Are "Points" With a Mortgage?
Mortgage points are the fees paid at closing. They are also called buying points. The reason for this is that you're paying them in exchange for a reduction in the interest rate on your loan. These fees are paid to your lender and help reduce how much you'll pay monthly on your loan.

What Differs About a Conventional Loan vs. Other Types of Mortgages?
"Most of the differences relate to qualification guidelines and how the mortgage insurance is set up if there is any," Whitteker says. "For example, conventional loans do not have an up front mortgage insurance premium (funding fee). FHA, USDA and VA mortgages typically have a funding fee or UFMIP. The VA waives this fees for partially or fully disabled veterans. In general a conventional loan requires a higher credit score, a larger amount out of pocket at closing, and requires a lower debt to income ratio."

What are 3 Common Mistakes People Make When Trying to Get a Conventional Home Mortgage?
• Looking for a home before you get pre-approved for the mortgage
This can waste time if you look at homes you can't afford. It might also mean you lose out on a home you wanted because you can't make an offer in time.

• Credit score is too low
If you have a credit score that lenders can't work with, you'll want to get it built up before trying for a conventional mortgage. Another way would be to consider a different mortgage option that accepts lower credit scores.

• Too recent bankruptcy or foreclosure
If you've recently gone through a bankruptcy or foreclosure, you'll probably want to wait a while before you try to get a conventional home mortgage. Check with Principle Home Mortgage to specify the exact amount of time that needs to go by before qualifying.


How Can I Determine my Debt-to-Income Ratio (DTI)?
In order to obtain a conventional loan qualification, you'll need to fill out an official loan application. This process includes getting your credit score and credit history checked by your local mortgage broker. According to Whitteker, one factor they will consider is your debt-to-income ratio (DTI).
"Your DTI is a comparison of your income to current and proposed debts," Whitteker says.
Want to calculate your debt to income ratio? Whitteker explains the equation.
"You can calculate DTI by adding up your current monthly debts showing on your credit report. This excludes things like health insurance, cell phone, utility bills etc. You need to also include your proposed housing expenses. This includes principle and interest, taxes and home owner's insurance," Whitteker explains.
Still with us? Great! You're almost there.
"After calculating your total current and proposed debts per month you need to calculate your monthly gross income. Once you have these figures you divide your total debts by your total gross income. Make sure you are calculating these numbers based on the monthly amounts," Whitteker says.


Who is Fannie Mae and Who is Freddie Mac?
Fannie Mae is the Federal National Mortgage Association. The Federal Home Loan Mortgage Corporation is Freddie Mac. A conventional mortgage can be offered by these two entities in addition to banks, credit unions or mortgage companies.
"These entities are considered GSEs," Whitteker says. "GSE stands for government sponsored enterprise. These corporations have government influence but operate on their own as far as setting guidelines for underwriting and other homeownership activities they are involved with. FANNIE MAE and FREDDIE MAC are GSEs that set the guidelines and costs associated with conventional mortgages."

What Does my Credit Score Need to be to Qualify for a Conventional Mortgage?
Normally, you'll need to have a credit score that ranges somewhere between 620 and 640. A higher credit score is always better, however, because it allows you to make a lower down payment and get the best interest rates.


What is a "Jumbo" Loan?
"A jumbo loan simply means that the mortgage being considered exceeds the conforming loan limits," Whitteker says. "The current base limit as of 2020 is $510,400."

Are There Different Requirements for Buying a Multi-Family Home?
"There are some differences that mainly are reflected in the algorithms used by FREDDIE or FANNIE for the automated underwriting system," Whitteker says. "If the home is to be owner occupied with one or more other units up to a total of 4 units being rented out then the guidelines are similar to that of a single family home."
Planning on buying a multi-family home as an investment? Whitteker says the rules change dramatically.
"If the property will truly be an investment property the guidelines change quite a bit," Whitteker says. "In general down payment percentage increases with an investment property and goes up with the number of units and the debt to income requirements are more strict."
To discuss getting a conventional mortgage, contact the State College mortgage experts at Principle Home Mortgage at (814) 308-0959.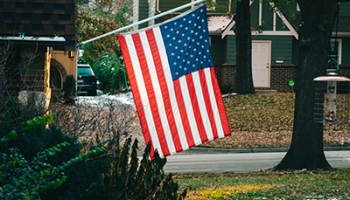 VA home loans in State College are one of the best ways to finance a home purchase. Available to eligible veterans and their spouses, these mortgages are backed by the Department of Veterans Affairs.
Read More »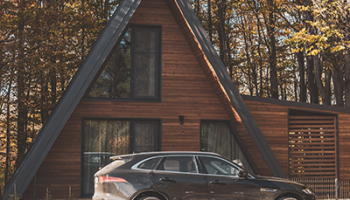 As a first time home buyer, you'll want to prepare for the process. Our first time home buyer guide is a great place to start!
Read More »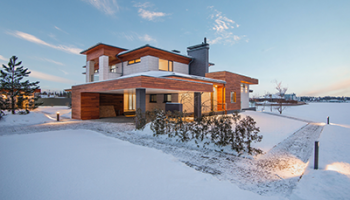 Navigating the home buying process - in State College or anywhere in Pennsylvania - can be complex. In this article we examine some 'inside tips' to help get you a great mortgage for the home you're dreaming of.
Read More »