How To Sell Your State College Home
How To Sell Your State College Home
Selling your State College home can be a complex process, but it doesn't have to be difficult with the right strategy in place. One of the most important things to do when preparing your home for sale is decluttering and staging it. It means getting rid of any personal items cluttering up your space, such as family photos or excess furniture.

Another critical tip is to make sure your home is in good repair before putting it on the market.

D. Shane Whitteker is the owner and chief broker at State College mortgage broker Principle Home Mortgage. We asked him about what to do – and what to avoid – when selling a home in State College.
Whitteker says your first step – after assessing your financial picture – is to find a realtor.
"Once you determine whether you have the finances to afford the home you want, you would need to speak with a real estate agent to see what you can effectively sell your home for and to plan for this transaction," Whitteker says.
Common Mistakes that Home Sellers Make
Whitteker says one of the most common mistakes is misjudging the home sale timeline.
"Overestimating the amount of time you have once you list your home for sale is probably one of the biggest mistakes made," Whitteker says.
Another common mistake that home sellers make is not being upfront about any defects or damage to the property. If you're trying to sell your home, it's essential to be completely honest about its condition. Buyers have a legal right to know if there are any significant problems with the property before they purchase it.

Another mistake that many home sellers make is overpricing their property. When setting a price for your home, you should consult with a State College real estate agent to get an accurate estimate of its value.

Finally, some home sellers error in not preparing for showings and open houses. If you want your home to sell, you need to be ready to show it off at a moment's notice.

How You Can Know That You Are Hiring a Good Realtor?
The first thing you should do is ask for recommendations. Talk to your friends, family, and co-workers who have recently bought or sold a home in State College and see who they used as their realtor.

Check out the websites of the realtors you're considering and see what kind of information they provide. A good realtor will have an informative website that includes testimonials from past clients, a list of homes they've sold, and information about themselves and their team.

You should take some time to meet with the realtors you're considering. It will allow you to get to know them and see how well they communicate.


What Does A Sample Home Sale Timeline Look Like?
"List your home for sale with a date in mind that you will need in order to find another home," Whitteker says. "This date may need to be part of your contract on the home you are selling."

The first step is to contact a real estate agent. You will want to find an experienced agent who knows the local market well. Once you have found an agent, they will help you determine the right asking price for your home. The next step is to list your home on the market. This step can be done through your real estate agent or online.
"Give yourself at least a week or two to review the market in the area you plan to move to," Whitteker says. "Make sure you have access to an adequate home that you can afford."

Once your home is listed, you will need to show it to potential buyers. This process can take some time, so be patient. You may also receive multiple offers on your home. Be sure to review each submission carefully before making a decision. Once you have accepted a bid, the buyer will need to obtain financing and complete a home inspection.
"Strategize your home sale and how you will present it," Whitteker says. "Make sure to discuss staging and professional photos of your home. You may need to hire a professional staging expert; they are worth the money if they are good at their job."
Whitteker says he estimates this entire process to take about 60 days to 75 days in general, depending on the availability of a home stager.



Pre-sale Home Inspection
A pre-sale home inspection is a visual inspection of the property you carry out before purchasing it. It helps identify any potential problems with the property to address them before you buy it. A qualified inspector can identify any issues with the property. They can also provide advice on how to resolve these issues.


Upgrades Worth Investing in
If you're planning to sell your home shortly, you must make some upgrades before putting it on the market. These upgrades can help increase your home's value and make it more appealing to potential buyers.
Whitteker recommends focusing your renovation budget where it will make the biggest impact.
"In general, your kitchen and bathrooms bring the most return on money invested in a home," Whitteker says. "You typically do not get a 1 to 1 return on investments though. A real estate agent really should be able to make suggestions on what will provide a good return. In my opinion, curb appeal is a big deal when selling a home. Fresh paint and aesthetics make a big difference as well. Investing in staging of your home is probably one of the biggest returns on money invested."

One popular home upgrade is a kitchen remodel. If your kitchen is outdated or needs repair, a new kitchen can be a great selling point for your home.

Another popular home upgrade is a bathroom remodel. Like with a kitchen remodel, a bathroom can be a great selling point for your home though it can be costly.

The last popular home upgrade we will discuss is energy-efficient windows. If your home has old or drafty windows, replacing them with energy-efficient windows can be a great selling point. This upgrade will help your home's value, but it will also help you save money on your energy bills.


Should You Invest Professionally in Photos and Videos?
There are many things to consider when you're getting your home ready to sell. One of the most important decisions you'll have to make is whether or not to invest in professional photography and video. So, which one is better: video or photos?

The answer to that question depends on a few factors. If you're selling a luxury State College home, video is probably the way to go. Potential buyers want to see as much of the property as possible, and video is the best way to give them a virtual tour.

On the other hand, photos may be sufficient if you're selling a more modest home. In this case, you might want to consider hiring a professional photographer to make sure your home looks its best in pictures. Video can still be helpful, but it's not necessarily essential.



What is a Stager?
A stager is a professional who helps to prepare a home for sale. They can do everything from depersonalizing the space to rearranging furniture to make the house look its best. If you consider selling your home, you may want to think about hiring a stager.


How You Know You are Selling Your home for the Right Price?
The first thing you need to do is look at your local market. Are home prices rising or falling? It will give you a good idea of what your home is worth. If home prices are rising, you can expect to get more money for your home. If home prices are falling, you might want to settle for a lower price.

Another thing to consider is the condition of your home. Is it in good condition, or does it need some work? If your home needs a lot of work, you might not be able to get as much money.
Knowing how to price your home is an important skill your realtor will bring as well.


The Negotiation Process
The first step in the negotiation process is to counter the offer. The buyer will usually make an initial offer lower than your asking price. If you are happy with the request, you can accept it, and if not, you can counter it.
Whitteker says there are several things that may happen during a negotiation process.
"There will typically be a back and forth discussing terms and conditions," Whitteker says. "Depending on the buyer, they may need closing cost assistance, they may negotiate a lower sales price, they may want repairs to the home, etc."
Whitteker recommends running through the various scenarios in advance.
"Be prepared ahead of time for these conversations," Whitteker says. "Prepare your numbers ahead of time so you know your bottom line and try to stay above that."

Once you have agreed on a price, the next step is to negotiate the terms of the sale. It includes the closing date, who will pay for certain repairs, and who will pay for closing costs.

The last step in the negotiation process is to sign the purchase agreement.
To learn more about how to sell – and buy – your home, contact State College's mortgage experts at Principle Home Mortgage today at (814) 308-0959.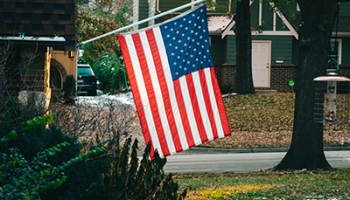 VA home loans in State College are one of the best ways to finance a home purchase. Available to eligible veterans and their spouses, these mortgages are backed by the Department of Veterans Affairs.
Read More »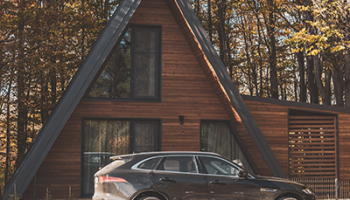 As a first time home buyer, you'll want to prepare for the process. Our first time home buyer guide is a great place to start!
Read More »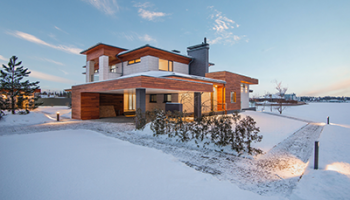 Navigating the home buying process - in State College or anywhere in Pennsylvania - can be complex. In this article we examine some 'inside tips' to help get you a great mortgage for the home you're dreaming of.
Read More »