Frequently Asked Mortgage Questions and Answers
Frequently Asked Mortgage Questions and Answers
For most people, buying a home is the biggest financial transaction of their life. To get answers to some commonly asked mortgage questions, we interviewed D. Shane Whitteker, owner and chief broker at State College mortgage company Principle Home Mortgage. Shane has been in the mortgage business for nearly 20 years.
How can I improve my credit score to get a mortgage?

To improve your credit score, stay current on bills, pay down debt, keep a low balance on credit cards, avoid opening unnecessary credit accounts, and maintain unused credit cards to keep your credit utilization ratio low.

What does it mean to be pre-qualified vs. pre-approved for a mortgage?
"This depends on your mortgage broker or bank. At Principle Home Mortgage, we don't specify a difference but some lending institutions do," Whitteker says. "It is important to make sure you are dealing with a mortgage professional who reviews your entire profile and gives you an actual pre-approval."

How much house I can afford?

Affordability is based on debt-to-income ratio. The qualifying debt ratio is not an exact ratio for all clients, meaning it can be different per client. In general, a borrower is less likely to be approved if the total debt to income ratio is above 45% for conventional loans and up to 55% for FHA and VA loans. USDA is maxed at 41%. There are exceptions to these levels but compensation factors like assets are needed to exceed these levels.
How can I save for a down payment?

One approach to saving for a down payment is to arrange for your paychecks to be split deposited directly into your checking and savings accounts. This is a form of forced savings. Additionally, ask your bank about high-interest accounts and certificates of deposit.
Whitteker recommends taking all expenses into account when saving for a mortgage.
"Since you will be potentially be paying for closing costs as well as the down payment, I would say plan on 6% unless you qualify for a no down payment mortgage," Whitteker says. "Sometimes you won't need 6% if the seller is going to pay the majority to all of the closing costs. I think 6% of the purchase price is just a good rule of thumb. Don't wait too long to have your mortgage broker look your scenario over and advise you."

I have a unique situation. What mortgage is right for me?

When deciding between conventional, adjustable-rate and government backed loans, consider your eligibility, how long you plan to remain in the property, the down payment required and your personal risk tolerance level.

Should I consider an adjustable rate mortgage?

An adjustable-rate mortgage offers a lower interest rate than a conventional loan though the rates are fixed for a limited time period, perhaps five or 10 years. After that, the rate can increase or decrease depending on market conditions. Whitteker says this loan may be right for you – depending on your circumstances.
"In my opinion this depends on how much better the rate is on an adjustable rate mortgage. If the rate isn't better by at least a half point, I don't think it would be a worthwhile risk," Whitteker says. "I think this is a better option when someone only plans to live in a house for a limited period of time. These loans are not the right choice for most people but there are circumstances when this is a good idea."

Should I get a 15 year mortgage?

A 15-year mortgage usually requires higher mortgage payments but with less interest than a 30-year term. If the payments fit within your budget, and you want to accelerate the time you can own your home outright, the shorter term makes sense.

What does it mean to lock in my rate?

Locking in an interest rate means the lender guarantees your interest rate upon loan approval even if the market rate increases.
"The rate lock is a common practice and implies that your rate is locked for a set period of time during the origination and processing of your mortgage. What this does is guarantee your rate and cost as long as certain things like credit score and loan to value don't change on the mortgage you applied for," Whitteker explains.
Your rate lock will eventually expire, but you still have options.
"Once the rate lock expires your rate and fees are no longer protected," Whitteker says. "You can typically extend your rate lock but there is a cost associated with this under most circumstances."
Whitteker cautions against confusing a rate lock with a fixed rate mortgage.
"This has nothing to do with having a fixed rate mortgage. With a fixed rate mortgage your rate is fixed at a set rate for the duration of the mortgage term. This rate is fixed from the time of closing moving forward," Whitteker says. "Your rate lock ideally sets your rate and costs up to the point you close on the mortgage and then the fixed aspect keeps your rate set through the duration of the mortgage."

What is included in my mortgage payment?

The standard mortgage payment includes principal, interest, taxes and insurance. If your down payment is under 20%, the lender may add private mortgage insurance to protect the bank's investment.

Should I refinance my home?

Refinancing may be an opportunity to take advantage of a lower interest rate, reduce the mortgage term, apply for a different mortgage loan type or access home equity funds. Inquire with your local mortgage broker to evaluate if it is worth it.
"This really comes down to a number of factors," Whitteker says.
1) First being rate, most people are refinancing to lower their rate.
2) Second is term, many people are looking for a shorter term when they refinance.
3) Some people are looking to consolidate debt, others to improve their home.
4) Sometimes a divorce prompts a refinance.
"For rate and term this comes down to calculated long term and short term savings, in a divorce scenario you need to consider how long you intend to occupy the home," Whitteker says. "The others are pretty straight forward, if the mortgage is achieving your objective then it is worth doing in most circumstances."

I want a quick closing process. Is this possible?

To speed up the closing process, raise any questions when you receive the closing disclosure from the lender prior to closing. Prepare to bring any required documents and funds to the closing. On the day of the closing, loan documents are signed and money is exchanged. The parties typically at the closing table include the seller and buyer along with their respective real estate agents and attorneys, as applicable.

Should I rent an apartment or buy a home?

The rent-versus-buy decision is both personal and financial. Home purchase requires a down payment, property maintenance and repairs but may offer tax advantages. Renters benefit from ease of moving and can defer to the landlord for repairs, but the tenant leaves with no equity. Online calculators can help you estimate the difference in cost.
Whitteker says this is a highly personal choice.
"This depends on your wants and your circumstances. In general, it is better to buy than rent if you are prepared for the responsibility and are at a point in your life where you will live in the same location for a number of years," Whitteker says. "I would say 5 years is a good rule of thumb. I don't think there is really a perfect way to calculate this."
Whitteker says there are several reasons for buying a home as opposed to renting.
"If you own a home you may have higher expenses but you are building equity that will be a benefit in the future. One big factor for most people is when you own a home it is yours. You don't have to ask the land lord to paint the walls or start a garden for example."

Who pays Realtor fees?

For Pennsylvania mortgages, the seller pays the broker commission. The fee is taken from the proceeds of the sale, usually settled at the closing table.

Should I try to get rid of all my debt?

It is advisable to lower your debt-to-income ratio if you plan to apply for a mortgage. However, having some debt that is paid on time demonstrates to the lender a good track record in managing debt responsibly.
"Only consider eliminating all of your debt if you need to do so in order to qualify for a mortgage and you have the funds to do so," Whitteker says. "Most of my mortgage clients have other debts besides their proposed mortgage. This really comes down to whether or not you can qualify with your current debts, whether or not you have enough money set aside to pay off your bills and what your comfort level is with total payment exposure per month."

How much should I save for closing costs?

Closing costs are typically in the range of 3 to 5 percent of the purchase price, so it is a good idea to set this money aside in advance. Standard closing costs include fees for the attorney, escrow, courier, credit report, title search, title insurance, inspections, appraisal, transfer tax, recording and survey. However, Whitteker says closing costs can often be paid for by the seller. This varies by loan type, so make sure to discuss this with you mortgage broker.
If you have questions you'd like answered about getting a mortgage in State College, contact the experts at Principle Home Mortgage today at 814-308-0959.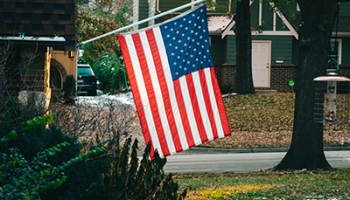 VA home loans in State College are one of the best ways to finance a home purchase. Available to eligible veterans and their spouses, these mortgages are backed by the Department of Veterans Affairs.
Read More »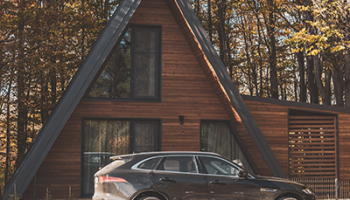 As a first time home buyer, you'll want to prepare for the process. Our first time home buyer guide is a great place to start!
Read More »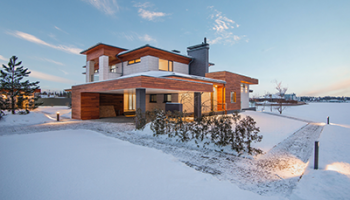 Navigating the home buying process - in State College or anywhere in Pennsylvania - can be complex. In this article we examine some 'inside tips' to help get you a great mortgage for the home you're dreaming of.
Read More »