First Time Homebuyer Guide
First Time Homebuyer Guide
Whether you're considering buying a home in State College or any other town in Pennsylvania, home ownership is a big deal. In fact, it's probably the biggest financial commitment you'll make in your lifetime.
It's best not to rush into becoming a home owner without first understanding the ins and outs of homeownership and the path to buying a house. It's true that becoming a home owner can help create a brighter financial future, however the home ownership journey involves work, time, and commitment.
We talked with D. Shane Whitteker, owner and chief broker at State College mortgage company Principle Home Mortgage about how first-time home buyers can successfully navigate the process.
The National Mortgage Database (NMD) defines first-time homebuyers as the set of borrowers who have not acquired mortgages in the preceding three to seven years. According to a report done by the National Association of Realtors (NAR), ninety-six percent of total first-time buyers purchase their homes using mortgages.
Despite a rise in home prices, nearly half of the home purchase mortgage market comprises first-time home buyers. Affordability has been linked to increased income, looser combined loan-to-value ratio and debt-to-income ratio standards.
According to Whitteker, the first-time home buyer experience has changed over the last decade, as various market forces remade the mortgage and home acquisition process. The most impactful may have been the 2008 market crash.
"We have seen two extreme markets in the last 10 years which has been a challenge for many first-time homebuyers," Whitteker says. "The crash of 2008 caused issues with some homeowners being under water with home value, this certainly included some first-time buyers. This crash also caused a tightening of credit which made getting financed more difficult for many first-time home buyers. Younger employees were also disproportionately affected by the retraction in the economy making it more difficult to maintain home ownership or to prepare to purchase a home."
Today the pandemic and subsequent government relief payments have changed the home buying process, Whitteker says.
"Present day we are seeing the impacts of COVID on the housing market and economy. The government has injected a lot of cash but this is a double-edged sword. While we are seeing lower supply and higher demand for homes, we are also seeing a drastic increase in home prices," Whitteker says. "The cost of materials to build has also increased significantly."
Whitteker says the end result of this is a tougher road for first time home buyers.
"What I am seeing happen now is that first time home buyers are being pushed out of the market by more established potential buyers because homes are selling 5-10% above their list price. This competition will come back to a more normal level before too long but this creates significant challenges for a first-time home buyer."
Owning a Home Versus Renting a Home
Different costs are attached to buying versus renting a home or apartment. The costs depend heavily on your locality and the local housing market of your town.
Renting costs include a security deposit that acts as collateral to protect the landlord against damages on the property and rent default. Additional expenses include payment of the first and last month's rent before signing a lease. You may also be required to pay utilities such as Internet, water, gas, TV cable and internet separately from the rent.
One of the highest costs of homeownership is the monthly mortgage payment. It includes payment towards the loan principal and interest. Also, you are required to pay taxes and premiums towards homeowners' insurance. You will also be required to handle your home's repairs and maintenance costs. First-time buyers who buy their homes in developments with Home Owners Associations (HOA) should beware of the costs associated with monthly HOA payments which may include: community amenities, exterior maintenance, and landscaping.
Advantages of Homeownership
Homeownership helps you build your equity and credit rating


You are likely to reap tax benefits attached to homeownership


A homeowner has the choice of upgrading or improving their home to their preferred taste


Home owners enjoy more stability compared to those who have rented


You are answerable to yourself and not a landlord
"Freedom to do more of what you want with the property is and obvious advantage to home ownership," Whitteker says. "Equity growth is probably the most significant financial factor. Utilizing equity in the future really opens up a lot of options financially."

Disadvantages of homeownership
The process of owning a home can requires money and paperwork up front


You are responsible for all the remodeling, repairs and maintenance costs


You are likely to incur additional costs on top of your monthly mortgage payments

Is it Better to Rent or Buy a Home?
When weighing whether to buy or rent a home, there are questions that you need to keep in mind. The questions that one should ask themselves include:
How much can you afford to pay for a house?


How long do you plan on living in that home?


Are you interested in flexibility or stability?


Are you stable enough to cover your remodeling, maintenance and repairs expenses?


What are your family and career goals?

If you have a very bad credit rating or debt to income ratio, you might consider holding off buying a home and rather rent for some time. If you have an unstable job, postponing ownership and renting instead may be a good option. During this rental period, you will get a sense of what you like and do not like. You will also be able to explore different buying options.
Tips to Buying a Home for the First Time
As you save up for your first home, there are costs that you need to consider. The costs include:
Your down payment is determined by the type of mortgage chosen and the mortgage lender. Conventional loans suitable for first-time homebuyers with an excellent credit score allow up to three percent down payment. Saving for that 3 percent payment can, however, be challenging to some home buyers.
Whitteker says your best bet for tips is your local mortgage broker.
"You can do research online but I highly recommend contacting a local mortgage broker," Whitteker says. "It's easy to get information that is not completely accurate or overlook certain available options. Don't go to family and friends for your final information, go to a professional."
Closing costs include fees and expenses that one is required to pay before finalizing their mortgage. The closing costs range depending upon the total loan amount. You can sometimes negotiate with your mortgage broker to pay for some of the costs or you can save on some expenses such as home inspection fees by shopping around.
After selecting and paying for your house, you will incur remodeling, furnishing, upgrading, and repairs costs. You need to save some cash upfront to cater for all these expenses.
Determine how much you can afford

Before shopping around for your dream home, decide on how much you are willing and can safely pay for a house. Calculate your home price range depending on your level of income, credit score, down payment, and the location you want to live in.
"Your existing debt ratio should probably not exceed 30%," Whitteker advises. "With FHA and VA your final debt ratio can be as high as 56% but you have to have good credit to achieve that."
Calculate and work on strengthening your credit score

Your credit score determines how much mortgage you qualify for and the interest rate lenders are likely to charge you. The higher your credit score, the higher the chances of qualifying for a loan and the lower the interest rate charged.
In case your credit score is hurt, you can correct it by timely payment of bills, and paying close attention to your debt-to-income ratio.
Whitteker says a low credit score isn't necessarily a deal breaker.
"Most people need at least a 580 credit score," Whitteker says. "If you have 10% or more as a down payment you can potentially qualify with a sub 580 credit score. The main benefits of a higher score are more viable options and lower interest rate and costs."
Explore suitable mortgage options for first time buyers

There are various mortgages for first-time buyers. The mortgage options vary in terms of down payment required and eligibility requirements. Some of the most suitable mortgages for first-time buyers include FHA loans, USDA loans, conventional mortgages, and VA loans.
Obtain a mortgage pre-approval letter

A mortgage pre-approval letter is a letter from a lender offering you a loan up to a certain amount under some specified terms. It proves your seriousness to home sellers and real estate agents.
There are several things that mortgage lenders consider before granting you a loan. One main thing that they will consider is your debt-to-income ratio. To qualify for a loan with favorable terms, ensure that your debt-to-income ratio is thirty-six percent or lower. A lower debt-to-income ratio proves to lenders that nearly a third of your income is spent on clearing debts.
A first-time home buyer with a poor credit score can consider a co-signer during loan application. A co-signer must be someone with who the borrower has family relation. A co-signer can be your parent, your sibling, or any other family member.
If you're considering becoming a first-time homebuyer, contact the experts at Principle Home Mortgage in State College at (814) 308-0959.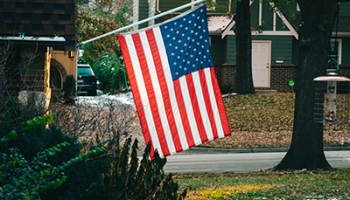 VA home loans in State College are one of the best ways to finance a home purchase. Available to eligible veterans and their spouses, these mortgages are backed by the Department of Veterans Affairs.
Read More »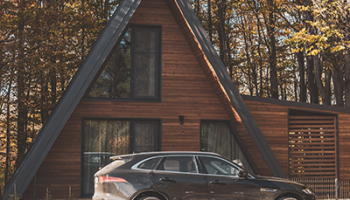 As a first time home buyer, you'll want to prepare for the process. Our first time home buyer guide is a great place to start!
Read More »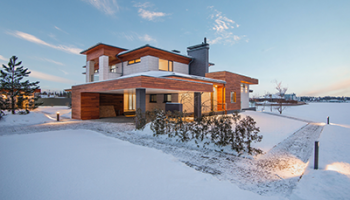 Navigating the home buying process - in State College or anywhere in Pennsylvania - can be complex. In this article we examine some 'inside tips' to help get you a great mortgage for the home you're dreaming of.
Read More »