State College First Time Home Buyer Q&A
State College First Time Home Buyer Guide
In today's competitive housing market, first time home buyers can get confused about what steps to take next in the home buying process. Buying a home is one of the most important purchases you will make in your lifetime. As such, you must be fully aware and prepared for what to expect. Here are questions and answers to help you as a first-time homebuyer, as discussed with D. Shane Whitteker, owner and chief broker at State College mortgage broker Principle Home Mortgage.

What's my housing budget?
When buying a home, you need first to identify where you are most likely purchasing your property. Is it in a rural area or a big town or city? Rural property is typically going to require a smaller budget than what you need for a more densely populated area. Next, consider the costs you are likely to incur when purchasing your new home, including the down payment, closing fees, and moving expenses. Identify what can get waived and compare your final numbers with what you can afford. If your budget doesn't align with your housing goals, keep looking and come back later when you have more saved up, or consider changing where you're planning to purchase your new home so that it fits within your budget.
Whitteker says your housing budget will be dependent upon many factors, and is best discussed with your local mortgage broker.
"This really depends on your overall monthly expenses vs your overall monthly income," Whitteker says. "It's good to sit down and really crunch the numbers here. Factor in things like groceries, gas money, vehicle maintenance, money you spend to go out to eat or other forms of entertainment.
Other expenses should be included as well.
"Of course you include other expenses but the ones I listed are easily overlooked. Once you do this you have a good idea of what you will be comfortable spending on your PITI payment," Whitteker explains. "PITI stands for principle, interest, taxes, and insurance. PITI is what is considered your housing payment for qualification on a mortgage."

How much do I have to save for a down payment?
First-time homebuyers can typically expect a down payment in the amount of about 10% of the purchase price. However, this amount can vary depending on the type of property you are purchasing, and the type of mortgage you decide on. Most banks work with a 20% down payment plus a minimum monthly mortgage payment (principal and interest).

How much will my home's closing costs be?
Closing costs will depend on the location of the property and what type of property it is. This budget includes your down payment, application fees, title search, title insurance, commissions to the escrow agent and lender, recording fees, transfer taxes, survey fees, insurance premiums, and miscellaneous items (such as transfer/recording of utilities).
Whitteker says your closing costs will vary depending on a number of factors.
"On average out of pocket closing costs run about 4.5% of the purchase price of the home," Whitteker says. "This can change based on the loan program, transfer taxes, property taxes and other factors. With a lower purchase price your closing costs will usually be a higher percentage of the home's price."

Closing costs are typically comprised of several fees that you're likely to incur when purchasing a home. These costs can include attorney's fees, title insurance, appraisers, inspection, and origination fees. The origination fee can be as much as 2% of the loan amount and will get subtracted from your down payment at closing. Your local mortgage broker can help answer more specific questions you may have.

Do I need to get a home inspector?
A home inspector will typically identify any major issues with the property that you need to address before purchase. These can include hazardous wiring, water damage, and pest infestations. The more defects identified in a home, the higher the cost of repairs is going to be. An inspection should not be a replacement for an appraisal, but rather an opportunity to address issues before buying and potentially to save money on costly repairs after buying.

How much should I save for moving expenses?
When preparing for your move, remember that you'll be incurring new costs, like utilities, homeowner's insurance, and property tax. You'll also need to budget for the cost of packing and unpacking, as well as any new furniture or appliances you may require for your new home. It's a good idea to estimate how much it will cost you and your family to relocate before making any financial commitments.
Whitteker says the question of moving expenses comes down to each person's unique moving circumstances.
"This really comes down to the individual situation. I recommend people have at least a couple thousand dollars available when they move," Whitteker says.
Whitteker says its best to plan for the unexpected.
"There are bound to be unforeseen expenses when you move even for the most frugal of us. If you are moving with a moving company you will want to check on this at least a couple months before the move so you are prepared.
Don't forget your furnishings.
"If you are buying a home that needs to be furnished you should really check into the cost of furnishings like furniture and possibly appliances before you actually purchase the home."

What's the neighborhood like? What are the schools like?
When buying a home, take time to research the neighborhood, speak with other residents, and walk around to get a good feel for it. Visit area schools to determine the best fit for your children. Read reviews of local schools online to get another point of view.

How much mortgage can I afford?
Your local mortgage broker will calculate how much mortgage you can afford by looking at your income and down payment. The process to determine this is called a "front-end ratio." Your front-end ratio is the sum of your monthly mortgage, property taxes, and homeowners insurance divided by your gross monthly income. This number needs to be below 28% to get approved for a conventional loan. Some lenders may also require a back-end debt ratio that should also be less than 36%.
Whitteker says determining the answer to this question comes down to a few key factors.
"This really comes down to two things: Running the numbers on your budget and what you can actually qualify for," Whitteker says. "Most clients qualify for more than they really want to spend. Being house poor is not fun, you really should try to avoid this. Owning a home puts you in a much better financial situation in the future but ideally you don't sacrifice your peace of mind to achieve this."

What do I need to qualify for a mortgage?
To qualify for a mortgage, you'll need to provide your local mortgage broker with documentation that shows your income and expenses. You'll also want to have copies of any outstanding debts, like student loans and credit card debt.

Should I consider an adjustable-rate mortgage?
If there are any increases in the market rates, this could leave you with less equity. Over a long time, most borrowers will see significantly higher mortgage interest rates.
Whitteker says he doesn't see the benefit in an adjustable rate mortgage.
"I haven't seen a big cost advantage on adjustable rate mortgages," Whitteker says. "In my opinion you don't usually save enough to offset the risk of an adjustable rate."

What is PMI?
Private mortgage insurance (PMI) is a way for lending institutions to ensure they will get some of their money back in case of default. Mortgage insurance is taken on by the individual who can't make enough down payment (usually less than 20%) and wouldn't meet the underwriting standards set by the lending institution.
Whitteker says private mortgage insurance allows banks to take on additional risk in mortgage lending.
"PMI is used to offset the risk of loss to the bank in the chance of foreclosure," Whitteker says. "This is why banks will lend more than 80% of the purchase price. The PMI is used to offset that higher risk associated with a lower down payment."

What are the "hidden costs" of owning a home?
"I would say the main cost that people don't think of is maintenance," Whitteker says. "When you own a home it is likely you will experience some maintenance expenses even on newer homes. This cost goes up the older the home is. It is a good idea to have a fund set aside to be prepared for things that may need to be fixed like a hot water heater."

Will I be "house poor" if I buy this home?
If you don't max out your budget by getting the most expensive home you can afford, you should be fine. Just be realistic about how much you can comfortably afford to pay into your mortgage each month.

How much will my property taxes cost?
This cost varies by location, Whitteker says.
"This is largely dependent on the location of the home," Whitteker says. "This information is pretty easily accessible on Zillow or realtor.com. Double check the numbers with your real estate agent because the figures online are not always accurate."
To learn more, contact the State College mortgage professionals at Principle Home Mortgage at (814) 308-0959 today!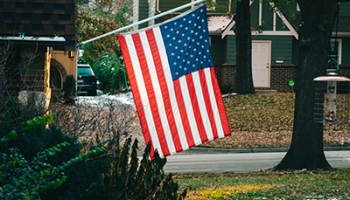 VA home loans in State College are one of the best ways to finance a home purchase. Available to eligible veterans and their spouses, these mortgages are backed by the Department of Veterans Affairs.
Read More »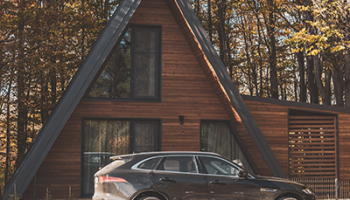 As a first time home buyer, you'll want to prepare for the process. Our first time home buyer guide is a great place to start!
Read More »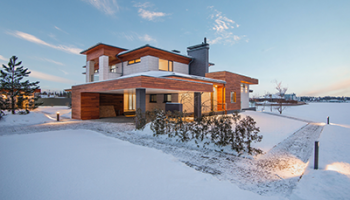 Navigating the home buying process - in State College or anywhere in Pennsylvania - can be complex. In this article we examine some 'inside tips' to help get you a great mortgage for the home you're dreaming of.
Read More »