Can A One-Time Close Construction Loan Help You Build Your Home?
What Is A Construction Loan?
What is a construction loan? Is it a mortgage?

Construction loans are to allow borrowers or investors to begin constructing a residential property and build their dream homes. Construction loans are set to provide similar terms to any other mortgage but require builders to complete the construction within the year and provide a certificate of occupancy. Construction loans cover the contractor labor, cost of the land, permits, and building materials. Some loans also cover appliances and the cost of landscaping.

There are a few different types of construction loans, which include construction-to-permanent loans, construction-only loans, renovation loans, owner-builder loans, and end loans.

Is a construction loan really that different from a conventional mortgage?
According to D. Shane Whitteker, owner and chief broker at State College mortgage broker Principle Home Mortgage, the differences are primarily in the process.
"A construction loan can be a conventional mortgage but the process is a bit different than most conventional mortgages. A construction loan requires the contractor to submit information in regards to how the home will be built," Whitteker says. "The information provided by the contractor consists of a bid, a breakdown of the type of materials being used for things like flooring, kitchen counter tops, etc. The purpose of this information is to have the bank review and approve the proposal and to give the appraiser enough information to generate and accurate value for the property after it is complete."

Some other ways in which construction loans differ from conventional loans are that the interest is generally higher. If doing a short term construction only loan, the term will likely be 12 to 18 months. When doing a one time close construction loan the term will typically be 15 or 30 years.

In addition, the money that you receive from a construction loan isn't provided in a lump sum. The lender will begin to make payments to the builder throughout the length of the loan as different stages of the construction process are completed.

Are there any benefits of getting a construction loan?

Construction loans only charge interest during the construction process. Borrowers are only required to pay interest on the amount of funds that are withdrawn each month. There are also flexible terms compared to conventional loans. The terms can be adjusted based on the type of construction project. There are also guidelines that make it easier to stay on track and repay the loan, which reduces the level of risk for the borrower. Some of the loans can also be transitioned into a permanent loan for added convenience.
One-time close construction loans, offered by Whitteker at Principle Home Mortgage, are even more convenient since the borrower only has to do one close.
"A construction loan is a mortgage that is used to fund the construction project when building a home, whereas a one time close construction loan allows for the construction of the home with only one mortgage being done," Whitteker says.

Is a construction loan harder to get than other types of mortgages?

Yes, the application process for construction loans is known to be even more complex than obtaining a loan for a traditional mortgage. Homes and assets can't be used as collateral to secure the loan, which causes construction loans to have higher requirements because there's a higher level of risk involved for the lender. A builder contract may be required, as well as an estimated home appraisal and a prepaid homeowner's insurance policy. Fortunately, first-time home buyers can still qualify for this type of loan. Some construction loans also don't require a down payment.

It's common for lenders to want to take a look at the architectural plans and blueprints. A budget and expected timeframe for the complete process of the construction will also need to be provided for the loan to be approved.

If I get a construction loan will I be allowed to refinance it?

Yes, construction loans can be refinanced after the construction process is completed. The loan must be refinanced into a traditional mortgage to ensure the borrower can obtain a lower interest rate.

Mortgages are usually 15 or 30 year terms - how long does a construction loan term last?

The term on a construction loan varies and depends on the lender, but it is typically an average of 12 to 18 months. Some construction loans are designed to automatically convert into a traditional mortgage once the term ends. This prevents borrowers from needing to shop around for another loan after their home is completed.
If you opt to go with the one-time close construction loan, your term will typically be 15 or 30 years once the construction loan transitions into a mortgage – all with one close.
"You typically will be able to get a 30 year mortgage on a one time close construction loan," Whitteker says. "Some banks will only offer an adjustable rate for a one-time close construction loan."

What are the borrower limits on a construction loan? Is there a maximum and minimum limit?

When you're approved for a construction loan, the minimum amount to borrow depends on the lender that you choose. As for a maximum amount you can borrow with a construction loan, that depends upon the loan program on which the construction loan is built.

Is there any penalty if I pay back the construction loan early?

Another advantage of construction loans is that there isn't any penalty for paying back the loan before the construction is completed. It comes with a balloon payment, but the new mortgage payment will immediately pay off the balance.

What should I know about construction loans before I get one?

Whitteker recommends taking time to choose the right contractor for the build.
"Outside of standard protocol for approval like credit score and keeping a good job history the process really revolves around having a contractor that will work with the bank," Whitteker says. "If you select a contractor that isn't good at filling out paperwork and communicating your approval process will take a long time and be stressful. The main thing you want to pay attention to is getting a good contractor."
Construction loans are a great resource to use to build a dream home. The requirements differ depending on the loan program chosen. A conventional one time close construction loan will require a minimum of 5% down payment, FHA will allow for 3.5% down payment and VA and USDA will allow for 0% down payment.

During the construction process, appraisers are sent to the property by the lender to inspect the process to ensure it's meeting the agreement between the borrower and lender.

This type of loan also requires finding a licensed builder and does not allow the borrower to build their own home. Some borrowers who are already licensed contractors and have the necessary financing are eligible to construct their own homes while obtaining the funds through the construction loan, but this requires meeting specific requirements in place.

There may also be the requirement of selling your current home before you obtain the construction loan, depending on your financial position.

What can I pay for with a construction loan? What can't I pay for?

When you obtain a construction loan, the funds cover the cost of the labor, materials, land, and any permits you need to obtain.

With this type of loan, you can't touch the money that you're borrowing, which means that you don't have the ability to use it for furnishings or window treatments. In addition, the loan doesn't cover the design phase of building a dream home. You'll need to provide the lender with a builder's contract and your budget to prove what you plan to use the funds for during the process.
To learn more about one-time close construction loans, contact expert State College mortgage broker Principle Home Mortgage at (814) 308-0959.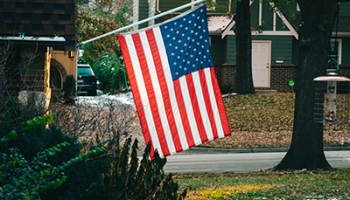 VA home loans in State College are one of the best ways to finance a home purchase. Available to eligible veterans and their spouses, these mortgages are backed by the Department of Veterans Affairs.
Read More »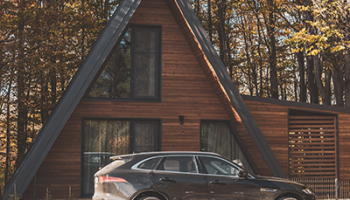 As a first time home buyer, you'll want to prepare for the process. Our first time home buyer guide is a great place to start!
Read More »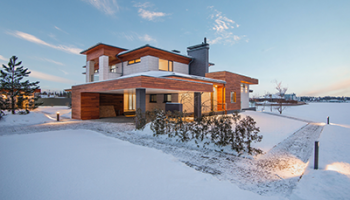 Navigating the home buying process - in State College or anywhere in Pennsylvania - can be complex. In this article we examine some 'inside tips' to help get you a great mortgage for the home you're dreaming of.
Read More »