A VA Loan Offers Exclusive Benefits To Home Buying Veterans
Important Facts About Veterans Administration Mortgage Loans  
Are you a military veteran looking to buy a State College home? The Veteran's Administration (VA) loan is a mortgage loan that is potentially available to veterans, some spouses of veterans, and service members. Although loans are distributed through private lenders, the Department of Veteran's Affairs guarantees them.

The VA loan can be a road to homeownership for many service men and women who could not qualify for a conventional loan. They are able to purchase homes without the same stringent credit requirements found in traditional loans and without having a stellar credit history.

ADVANTAGES OF VA LOANS
Most conventional loans today require up to 20% down payment in order to qualify, which makes it difficult for many homebuyers. Because the lenders are the ones taking the risk, rather than the government, it may be difficult to find satisfactory interest rates, which, in turn, pushes the monthly payments on mortgages beyond what many people can afford.

The biggest benefit of securing a VA loan is ease of qualifying. More flexible qualification criteria are available for the borrower. Other benefits include:
0% down payment

No Private Mortgage Insurance (PMI)

Incentives for private lenders to offer loans

Healthy loan limits

Funding fees based on circumstances
Not only does the VA guarantee loans, it also allows borrowers to refinance their homes when lower rates are available, which allows them to use the funds for many different needs. The two types of refinance programs are:

VA Cash-Out
Benefits
No restrictions on how you use the funds

Extend loan over a longer period of time



Drawbacks
Borrowers cannot rent out the property; they must occupy it themselves.

Borrowers pay a higher funding fee. Exception: service-related disability.

The Cash-Out Refinance Program can be used by those who already have a VA loan or a conventional loan and wish to cash out the equity in the home. While the term "cash out" gets a lot of attention you do have other options when refinancing. You can refinance to simply lower your rate or remove PMI from a conventional or other type of mortgage. You have the option to reduce your term to save money over the long run as well.

VA Streamline Interest Rate Reduction Refinance Loan (IRRRL)
Benefits
Easy to complete. Borrowers are simply changing from one VA loan to another.




In most cases, no appraisal is required.

Modest out-of-pocket expenses are required.

Fees and closing costs can be rolled into the loan balance.

The property does not have to be your principal residence after the refinance, but requires previous habitation.

Drawbacks
Eligibility requires that you already have a VA loan.

The borrower cannot take out cash.
Guidelines for the VA Streamline loan, such as loan-to-value ratio, credit scores and appraisals vary according to the lender.


THE BUYING PROCESS
Military veterans who served during wartime, peacetime, or are actively serving are eligible for VA home loans. However, some restrictions apply, the biggest of which is a dishonorable discharge. Surviving spouses, certain U. S. citizens who served with U. S. allies in WWII, National Guardsmen, and other specific service members may also be eligible.

Have a local State College mortgage broker pre-qualify you so you will know how much you are eligible to borrow. Even though the program is underwritten by the Federal Government, lenders set their own rates and closing costs.

Apply for a Certificate of Eligibility (COE), which assures the lender that you are eligible for a loan based on the VA requirements. Talk to Talk to the experts at Principle Home Mortgage as they may be able to access the COE on your behalf.

A great first step in the home buying process when considering VA financing is to speak with Principle Home Mortgage, they cover all of Pennsylvania. They can assist in finding a qualified real estate agent, guide you in preparation for loan approval, coordinate the ordering of the appraisal and the processing of you mortgage loan.

RATES
VA mortgage rates, as well as conventional mortgage loan rates, vary depending on several factors. The most noteworthy is your credit score. In addition, rates differ depending on whether you are getting a fixed or adjustable loan and whether you are getting a 30-year or a 15-year loan. Rates can also vary from one lender to another.

In addition, VA loans will usually have lower interest rates than conventional loans. Not having to pay PMI with the VA loan is a huge deal. When you make less than a 20% down payment on a conventional loan, this mortgage insurance will be added to your monthly payment, and it makes a noticeable difference in your mortgage payment.

$0 DOWN LOAN LIMITS
If you want a VA loan with no down payment, loan limits vary by region. In State College and Centre County, the $0 down VA loan limit is $484,350. Some areas of Pennsylvania with a high cost of living will have higher limits than other regions. The highs and lows for all of Pennsylvania range from $484,350 to $726,525. Loan limits refer to the amount you can borrow without having to make a down payment. You are entitled to borrow as much as you can afford. The lending institution will take both into consideration.


TYPES OF LOANS
Compared to other loans, the VA loan program gives the borrower much more buying power. The VA offers purchase loans, renovation and home improvement loans, cash- out refinance, and Interest Rate Reduction Refinance Loans (IRRRL).

The flexibility of VA loans is one of the reasons veterans prefer them. Their basic features compare favorably with FHA, conventional and USDA loans. They require no Private Mortgage Insurance (PMI), have more lenient debt-to-income ratio, will accept a low down payment, and have less credit score requirements.

CONCLUSION
As loan limits have increased, more veterans are able to buy nicer homes in better areas. The lenient guidelines allow a veteran to purchase a home even if he or she has had a foreclosure or bankruptcy. Even though the loans are not for investment properties, you may be able to purchase a multi-unit property provided you occupy one of the units.

VA loans involve more paper work than other types of loans, but the benefits are well worth the effort. Not every loan officer is familiar with VA loans, so ask questions. Insist on someone who has had prior experience with that type of loan, and you will find that a knowledgeable person can complete the application process as quickly as the more traditional loans.

A VA loan provides a veteran with all of the benefits and few of the headaches of home ownership. If you are eligible, there is no reason not to take advantage of it.
In State College, Principle Home Mortgage has extensive experience with getting VA mortgage loans for their clients. Contact them to learn more about these loans and whether one might be right for you.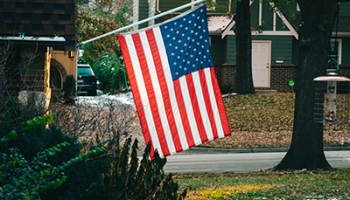 VA home loans in State College are one of the best ways to finance a home purchase. Available to eligible veterans and their spouses, these mortgages are backed by the Department of Veterans Affairs.
Read More »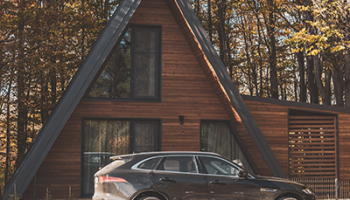 As a first time home buyer, you'll want to prepare for the process. Our first time home buyer guide is a great place to start!
Read More »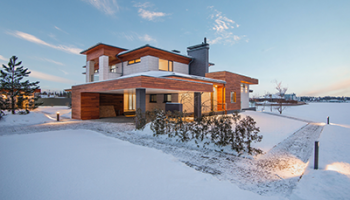 Navigating the home buying process - in State College or anywhere in Pennsylvania - can be complex. In this article we examine some 'inside tips' to help get you a great mortgage for the home you're dreaming of.
Read More »