203K Mortgages: The Facts
203K Mortgages: The Facts
What Is A 203k Loan?
With a 203k loan, you borrow money either to buy a house and rehabilitate it or you pay off an existing mortgage and apply the excess proceeds to fixing your existing home.
These loans exist as a program of the Federal Housing Administration. FHA does not itself lend money. Banks and other non-government mortgage lenders grant the loans. FHA assumes the role of insurer of these mortgages. As the insurer of 203k mortgages, FHA covers any losses that the lender may sustain if you default on the loan.
With a single 203k loan, you avoid the otherwise cumbersome, multi-step and costly approach of having a separate loan to buy or refinance and a separate one for the construction.

Do You Qualify For A 203k Loan?
FHA does not set a specific minimum credit score. Mortgage lenders set some of their own eligibility standards for 203k and other FHA loans. To that end, the floor for credit scores sits usually between 580 and 640. Your debt-to-income ratio may not exceed approximately 57 percent. This ratio is the sum of your monthly debts -- the new mortgage payment, existing mortgage payments, auto loan payments and student loan payments -- to your monthly gross income.
D. Shane Whitteker is the owner and chief broker at Principle Home Mortgage in State College, Pennsylvania. According to Whitteker, the 203k loan is fairly straightforward to qualify for.
"The 203K renovation loan is a pretty flexible and forgiving loan option. You can have a lower than normal credit score, relatively high debt to income ratio and even a prior foreclosure or bankruptcy," Whitteker says. "It really depends on the specific credit profile, debt to income ratio and work history. Other factors can play a roll but these are the main ones."

How Much Do You Have To Put Down On A 203k Loan?
The minimum down payment is a function of your credit scores. If you have at least a 580 score, FHA will require a 3.5 percent down payment. For example, on a $200,000 home, you must have a $7,000.00 down payment. Should your score rest south of 580, then FHA standards call for a 10 percent down payment. For the $200,000 home, that means you must bring $20,000 of your own money.
With the 203K renovation loan you will need to add the cost of repairs and required add-ons from the FHA program to the purchase price of the property to calculate the minimum down payment. So with a 203K if your are purchasing a home for $200,000, the total of work to be done and required add ons equals $50,000 and your credit score is at least 580 you will need 3.5% of $250,000.
As 203k loans are backed by FHA, the down payments fall below what you need for a conventional, non-government backed loan. Specifically, conventional loans require a 20 percent down payment unless you purchase private mortgage insurance.
Whitteker says the best way to determine your specific down payment it's best to contact a local mortgage broker with experience in 203k loans.
"The 203K requires a 3.5% down payment typically," Whitteker says. "This includes 3.5% of the purchase price plus the work to be completed and other FHA required add-ons. To get an exact amount your mortgage broker needs to run a maximum mortgage calculation."

How Long Do You Have To Live In A House To Be Able To Get A 203k Loan?
"You can get a 203K pretty quickly after closing but there can be some limiting factors in relation to appraised value," Whitteker says.

Can You Do The Work Yourself With A 203k Loan?
You may perform some of the services if you are a contractor. The FHA will permit some self-help work if you demonstrate the necessary skills and knowledge. For specialized labor, you will need to engage a qualified professional. You must provide cost estimates from contractors rendering these specialized services. Further, the lender and FHA will base the loan amount on what it would cost you had you engaged a contractor other than you for the project.

How Long Does It Take To Get A 203k Loan?
According to Whitteker, this can vary.
"With a good and qualified contractor this can be done pretty quickly," Whitteker says. "If your contractor isn't good with paperwork this can take a pretty long time. The longest transaction I was involved with was a year."

Can You Use A 203k Loan To Buy A Foreclosure?
"Yes and this may be the only option on a foreclosure if you are trying to use FHA financing," Whitteker says. "A lot of sellers in a foreclosure (the bank that foreclosed) will not turn on the utilities. The only way to get FHA financing in this scenario is to do a 203K."

Can You Get A 203k Loan After You Buy A House?
"Yes, you can do a 203K on your existing residence or use a 203K on a home you purchase as long as you don't currently have an FHA loan," Whitteker says. "However, consult with your local mortgage broker because some exceptions apply."
The 203k limited loan features the ability for you to fund the purchase and rehabilitation with a single loan rather than separate loans for the acquisition and construction. Under the program, existing home owners may borrow up to 110% of the after improved value depending on circumstances. The work is limited to $35,000 which includes required add ons. So in general the limit is around $30,000 of work to be completed.

What Does A HUD 203k Consultant Do?
"A HUD 203k consultant makes sure that the FHA guidelines in relation to the work are being followed," Whitteker says. "They do offer some form of protection to the borrower, they do the inspections to make sure the work is being completed properly as well."
With a standard 203k loan, you must have a consultant. You may, but are not required, to engage one for a limited 203k loan.
A HUD 203k consultant acts as a "construction manager." Your consultant prepares a written description of the work to be performed and estimates of its costs. Responsibilities also include compiling and reviewing blueprints and plans of the work, inspecting the work and approving draws from the loans.

What Repairs Can Be Done With A 203k Loan?
Broadly speaking, you can use a 203k loan to modernize, improve appearance, promote accessibility, eliminate safety or health hazards and enhance energy efficiency. Examples of eligible construction and improvement activities include:
*Adding or replacing flooring, walls, gutters, downspouts, roofs, patios, decks, garages, carports and porches
*Installation of septic tank, well, HVAC (heating, ventilation, air conditioning unit)
*Pool repairs. FHA does not allow replacement or construction of new pool with 203k funds
*Floor treatments
*Room additions, such as new or expanded bathrooms, bedrooms or living rooms
*Kitchen or bathroom remodels
*Plumbing repairs and improvements
*New energy-efficient refrigerators, stoves and hot water heaters
*Ramps for those with mobility challenges, such as those in wheelchairs
According to Whitteker, there are some things that can't be done with a 203k loan.
"You can't put in a pool or landscaping. You can't put in luxury items but this guideline is relatively loose," Whitteker says. "You are typically limited to working on items within the existing footprint of the home. You may add a garage but it must be attached."

Can You Get Down Payment Assistance With An FHA 203k Loan?
Even with the low down payment rates, you might still need assistance in obtaining a 203k loan. You might find the help through a housing agency in the form of grants or second loans for the down payment. Depending on the agency, these loans may carry no monthly payments and an obligation to repay the loan upon sale of the property.


How Much Money Can I Get With A 203k Loan?
"This varies by location and changes each year," Whitteker says. "It is a good idea to get with your broker to figure this out. The loan limits follow the standard FHA loan limits for your area."
To learn more about whether a 203k loan is right for you, contact State College mortgage company Principle Home Mortgage today at 814-308-0959.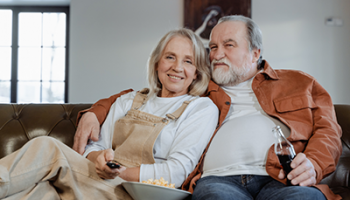 Let's explore the benefits of buying a home to age in place and provide valuable insights for those considering this important decision.
Read More »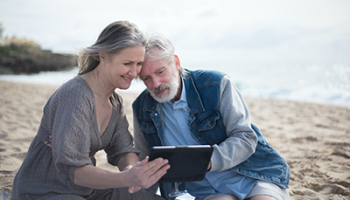 Reverse mortgages can be one way for seniors to get extra income to help fund their lifestyles. Here we present an introduction to reverse mortgages, ensuring you'll be an informed consumer whether you get your reverse mortgage in State College - or anywhere else in Pennsylvania.
Read More »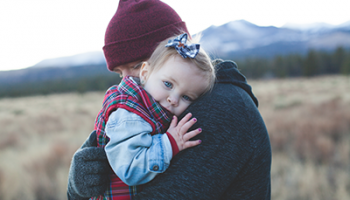 Getting informed is a great first step for anyone buying a home for the first time. Learn some basics of home buying with our State College first time homebuyer guide.
Read More »