2022 State College Mortgage FAQ
2022 State College Mortgage FAQ
Buying a house is one of the most significant investments you can make - one that needs considerable thought. Before making any decision, it is best to take some time to research your various options and how this move may affect your finances. Don't be afraid to ask yourself even the toughest questions. Come up with a list of questions to bring into the buying process to ask your local mortgage broker.
The most common approach to buying a home is through acquiring a mortgage. We discussed some of the common questions asked by home buyers and sellers with mortgage broker D. Shane Whitteker. Shane is the owner and chief broker at State College mortgage broker Principle Home Mortgage.
Are mortgage rates going to rise in 2022? How high do you think the rates will go?
Over the last several years, home buyers have enjoyed historically low mortgage rates, making it easy to own homes. However, as the year 2022 progresses, this is set to change slightly. According to various industry players, mortgage rates are set to rise by the end of February, with the rise attributed to the growing rate of inflation.
What will the effect be on the housing market? Are there any positives to higher interest rates?
With rising mortgage rates, prospective home buyers should expect a few changes in the housing market. An increase in mortgage rates means people have to spend more on their houses, making it more difficult to buy homes.
Due to the record low mortgage rates over the years, the country experienced rising competition in the housing market. However, with the rise in rates, buyers are expected to pull back, causing the competition to wane. However, this comes with a silver lining; buyers will be able to avoid risky tactics such as waiving appraisal contingencies and waived inspections they were forced into last year.
According to Whitteker, the rise in interest rates could cause a red-hot housing market to cool off a bit.
"The only positive I can think of would be for buyers in the sense that most likely we will see demand taper off a bit," Whitteker says. "The State College market is so strong though that it typically is a seller's market. I don't predict much of an impact in State College, other areas of the state will see more impact from rising rates."
What are some lower interest home mortgage options?
There are various mortgage options you can choose from. However, each comes with different requirements, including your credit score history. You can also find lower interest options such as VA loans and USDA loans that have below-market mortgage rates with no down payment. People with less than perfect credit scores can also try FHA loans that come with a down payment of 3.5% of the purchase price. However, it's important to note that VA loans are reserved for veterans, active-duty service members, and surviving spouses.
It's best to schedule a meeting with your local mortgage broker to discuss the mortgage options available to you.
When is the best time to buy a new home? Do higher interest rates mean it's not a good time?
According to experts, when you have enough capital, there is no bad time to buy a house. Based on current housing market forecasts, buying a house now or sooner could be a good choice. Keep in mind that the prices are expected to slow down, not stop.
"Considering that properties typically increase in value over time, the best time is usually now. Waiting will usually drive the cost of home upwards," Whitteker says. "There are exceptions like buying relatively close to a market crash that creates potential issues."
A higher interest rate doesn't mean it is a bad time to buy a house. For instance, the current rise is still considered low compared to the historical average. Seize the opportunity and get your house.
Who sets mortgage interest rates?
"Mortgage rates are set by the markets," Whitteker says. "There are a number of factors that impact the mortgage-backed securities market. The federal reserve has a significant impact based on where they set the federal funds rate. The stock market also plays a significant role. Basically, the stock market and mortgage-backed securities market compete for investors. When stocks are doing well, we typically see rates go up a bit."
Why are interest rates going to rise this year?
Since 2020, there has been a steady rise in mortgage interest rates. This trend has been influenced by various factors, including:
Inflation- an increase in inflation will cause the federal reserve to adjust their management of monetary policy. One tool the fed uses is interest rates. To slow inflation, the fed will typically reduce the amount of money in circulation which is done by raising interest rates. This is a simplistic explanation but in general this is what happens when inflation needs to be reduced.
Economic growth- as the economy grows, people get higher wages, translating to increased consumer spending. This means more people can apply for mortgages to buy homes. An increase in demand for mortgages tends to influence an increase in mortgage interest rates.
What are some of the ways a prospective home buyer can get a lower interest rate on their mortgage?
Improve your credit score- having high credit scores makes the lenders have confidence in you, lowering your interest rates.
According to Whitteker, getting a larger down payment together can also help lower your interest rate.
"Credit score and down payment are the biggest things to focus on to get the best rate possible," Whitteker says.
What is your advice to prospective buyers? How about to prospective home sellers?
As stated before, buying or selling a house is a very important decision. Before rushing into any decision, you need to research market trends to make a decision. It would be best if you also considered bringing in an expert to help you navigate the different aspects of the housing market. Your local mortgage broker is a terrific resource who has an encyclopedic knowledge of the mortgage process. Seek yours out and then ask all the questions you have about buying a new home.
To learn more about the process to buy a new home, contact the State College mortgage experts at Principle Home Mortgage at (814) 308-0959.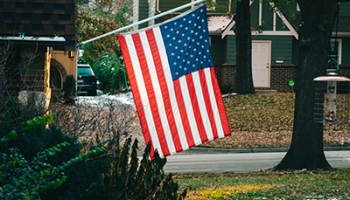 VA home loans in State College are one of the best ways to finance a home purchase. Available to eligible veterans and their spouses, these mortgages are backed by the Department of Veterans Affairs.
Read More »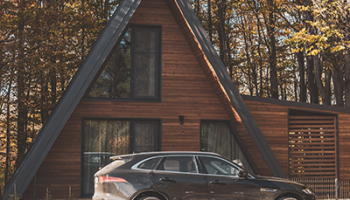 As a first time home buyer, you'll want to prepare for the process. Our first time home buyer guide is a great place to start!
Read More »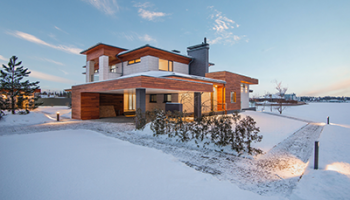 Navigating the home buying process - in State College or anywhere in Pennsylvania - can be complex. In this article we examine some 'inside tips' to help get you a great mortgage for the home you're dreaming of.
Read More »